LISBON
European Best Destination
2010


For this first edition of the Best Destination 2010, the wonderful city of Lisbon was selected by european consumers as the most beautiful place to go for a trip or a week.
Discovering Lisbon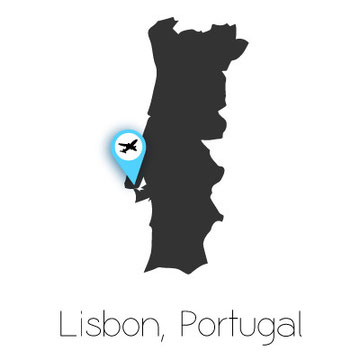 A scenario combining the grandiosity of its history and a vanguard path toward its future, Lisbon is endowed with unique natural beauty and fascinating tourist attractions, which are intensified by the city and surrounding region's diversity and quality.
Let us begin by talking about the city and the majestic Tagus River, its faithful partner which, together, have witnessed and been shaped by many centuries of colourful events. Portuguese discoverers departed on their caravels from Belém, sailed down this river's calm waters and then plunged into an infinite ocean on a quest to discover the New World. They shared the language, many other aspects of our culture and even life. As fittingly phrased by the poet "...with wit and skill."
The magnitude of their achievements "over uncharted oceans" and of Portugal's power in the 16th century is reflected by the Monument to the Discoveries, the Belém Tower and the magnificent Jerónimos Monastery on the Tagus River banks. These wonders attract thousands of tourists yearly, both Portuguese and foreign, whose awe for the Belém of Discoveries embarks their imagination on a trip through history.
It's a short "hop" from here to the historic centre. Downtown Lisbon has much to see, either by foot, on the famous 28 streetcar or, for example, on a rented environmentally friendly vehicle, some of which were especially designed for touring the historic quarters' fascinating labyrinths.
Dominated by the São Jorge Castle, Lisbon is known for its seven hills teeming with buildings of simple but extraordinarily beautiful architecture, many of which have been tastefully restored. These quarters have attracted a new set of dwellers, particularly a younger generation and many artists for whom Lisbon is their muse.
The historic quarters are, in fact, a must see for many good reasons. Narrow streets whose opposing roofs nearly touch one another, squares crowded with revellers during the popular saints festivals, colourful stalls of street hawkers who yell out lively and witty sales pitches boasting the quality and freshness of their products make these quarters irresistibly charming.
These quarters are the setting for Lisbon's emblematic music: Fado, particularly amateur Fado that is on the loose, vagrant and sung nearly until dawn. Renowned singers and youths breathe and live Fado, because Fado has always been in their soul or, rather, from the time they were born.
Alfama, Mouraria, Madragoa, Bairro Alto…, so many and so few quarters to visit make it hard for tourists to plan an itinerary, and thus the best choice is not to miss any of them.
During your walk, suddenly, on turning a corner, on discovering a quaint resting place, you come across one of the many scenic viewpoints to be found throughout Lisbon, a sort of window revealing a surprising and magnificent city scenario. You then understand that, no matter how often you return to one of these viewpoints, you'll always discover something new, a detail which you had not yet perceived. Lisbon's light, along with its unique heritage, is one of the main reasons you'll always be discerning something new. This is the "City of White Light," an inspiration for artists and poets who have immortalised it in their paintings and writings.
Congratulations Lisbon!