COPENHAGEN
European Best Destination
2011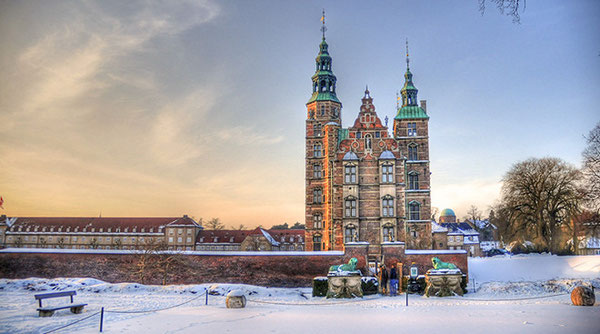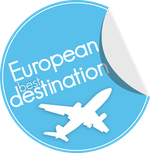 Copenhagen is a popular city when it comes to hosting congresses and conventions; consistently ranking among the world's top ten. Within 20 minutes of the city centre, and close to the Øresund Bridge to Sweden, lies Scandinavia's largest showcase. The Bella Convention & Exhibition Centre covers 122,000 square metres and has a capacity of 20,000 concurrent congress participants. In terms of smaller scale gatherings, most hotels in Copenhagen and Malmo offer ample facilities to cater to larger meetings, events and conferences. The family owned hotel chain Arp-Hansen has a Copenhagen Downtown Congress Centre that opened in the fall of 2010. Copenhagen is known for its low crime rate, its general efficiency and the high standard of its cultural and entertainment attractions.
Copenhagen is one of Europe's finest shopping destinations and has become a first class gourmet experience, with Michelin star restaurants, and Noma that was voted the worlds' best restaurant in 2010. The city's main shopping area is centred on the longest pedestrian street in Europe, Strøget, and the charming 17th century streets surrounding it. Apart from Magasin du Nord, the biggest department store in Scandinavia, Copenhagen boasts hundreds of boutiques, restaurants, and cafés. Danish design items such as Bang and Olufsen stereos, Royal Copenhagen porcelain and Georg Jensen silverware, are world famous. All have flagship stores in Copenhagen.
Denmark is renowned for the high standard of living they offer their inhabitants. In their latest survey into the standard of living in the world's cities, the renowned consultancy firm William M. Mercer positioned Copenhagen as number five in its 'Best Cities' list. Monocle Magazine in 2008 placed Copenhagen as nr.1 and in 2010 as nr.2 on its top twenty list of most liveable cities, citing its excellent transport, quality housing, superb shopping, and abundant culture among the reasons they'd like to live here. They could also have mentioned that the inflation rate in Denmark has been one of the lowest in Europe for many years and that the economy remains strong. Tourism is an important source of foreign currency and employment.
Lisboa : best destination 2010

For the first edition, the Best European Destination selected by European consumers was the city of Lisbon (Portugal), appreciated for its charm and authenticity. Thanks to their award, Lisbon was able to communicate and attract attention in a positive way with more than 200 press articles. We work for the development of the best tourist destinations in Europe and doing so, value our heritage, cities and culture. [more]