European Best Health club 2010 :
Aspria Louise Bruxelles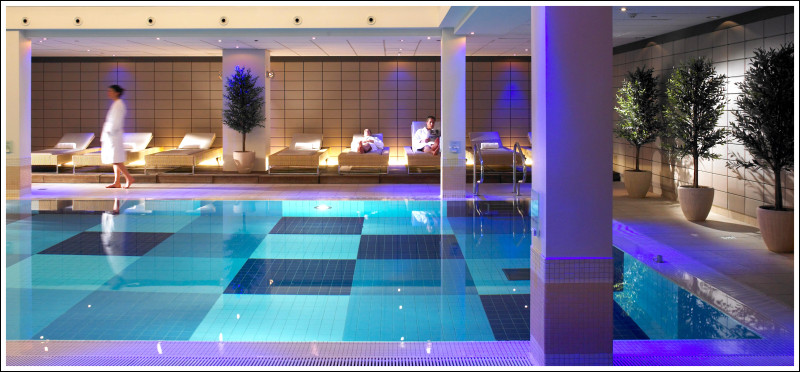 As General Director of this association I'm glad to congratulate this Health Club with a special price this 10th february 2010.
Interview of Xavier "Jack" de Longueville, General Manager of Aspria City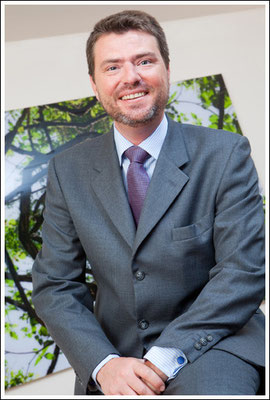 Your Health Club has been selected by European consumers as the best in Europe, is it really a surprise for you?
Well, of course we are delighted to have received this award from such a highly regarded organisation.
In one way it was certainly a surprise for us to receive this award. We did not put ourselves forward for this and were unaware that we were being considered. In fact, I now understand that in order to preserve the credibility of this award the judging process has to be carried out anonymously. We were secretly visited 5 times during 2009 and judged on specific measurable targets such as facilities and equipment, quality of service and infrastructure.
On the other hand, aside from this award, being the finest Members' club in Europe has always been central to what we do. Aspria Avenue Louise is part of a growing collection of the finest Member's spa, sports and health Clubs in Europe. Our extensive premium Clubs in Brussels, Berlin, Hamburg, Hannover and Milan deliver quality, choice and value for money, personalised to the needs of each individual and we always aim to be the best . So to receive an award like this simply underlines that we are indeed achieving our goals and I am thrilled that our efforts have been recognised.
At Aspria Avenue Louise we understand that simply providing the best equipment is not enough. Our philosophy is to provide the ultimate wellbeing and relaxation experience and we achieve this through a discreet yet high level of service, comfort and elegance to all our members, not only in terms of spa or fitness but in all areas of their well being. I think this is the reason we stood out to the judges.
What's your ambition for the future of Aspria Louise?
Now that we have learnt of the existence of this award our ambition is to keep hold of it! However, the need to 'earn' this prestigious award has not been lost on us and we will continue to develop, innovate and research.
Our aim for the future as a Club is to enhance the lifestyles of our members and guests. Spas aren't just about facials or massages; they are about achieving ultimate well being which in turn means a more enriched and enjoyable existence. Now, more than ever, spas are no longer seen as a luxury but more as a necessity. As such, the Spa industry is growing and becoming more accessible to a wider group of people. These people are not only more educated in spa practice but are aware of the vast choice open to them - Aspria Avenue Louise will have to work hard to stand out. I would like Aspria Avenue Louise to continue to be perceived as a clear leader in the industry and to do this we will continue to stay ahead of changes, innovations, effective treatments, products and equipment. In fact, 2010 is a pivotal year for Aspria Avenue Louise in terms of development and innovation; we are planning to increase the size of our spa and have undertaken extensive research into new therapies and exciting innovations from salt therapy to luminotherapy. Of course first of all we need the support of our landlord Fortis real estate to bring that to fruition! A final but nonetheless essential element is the continual training of our staff –a club is only as good as its team and their development and commitment is crucial to Aspria Avenue Louise staying at the top.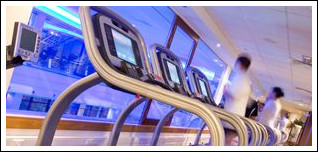 Your club in one word :
An impossible task! There are too many nuances that go to make Aspria Avenue Louise distinct and there are many individual words that describe us: style / understated elegance / ultimate wellbeing / exceptional / exclusive. However, winning this award does in fact, allow me to define our Club in one phrase: The ultimate wellbeing experience in Europe!
A special thanks to:
First of all, without a doubt, my thanks go to the Aspria team. Aspria Avenue Louise is brought to life by everyone who works here and each individual defines and underlines our values. Every member of the Aspria team gives the best level of support and service they can give. They believe in the Aspria philosophy and this is very clear in the club. I would hope that they see their role as a challenge or an adventure and not just a duty. Belief and dedication from our people is the only way to achieve the level of excellence that our members demand. I am proud and delighted that this level of commitment has paid off!
Secondly, I would like to thank our members. They are an essential resource for us and in the Club we very much encourage an open and communicative relationship with them. It is essential to communicate 'with' our members not to communicate 'to' them and it would be a huge error for us not to draw on this valuable resource.