European Best Health club 2011-2012 :
Aspria Harbour Club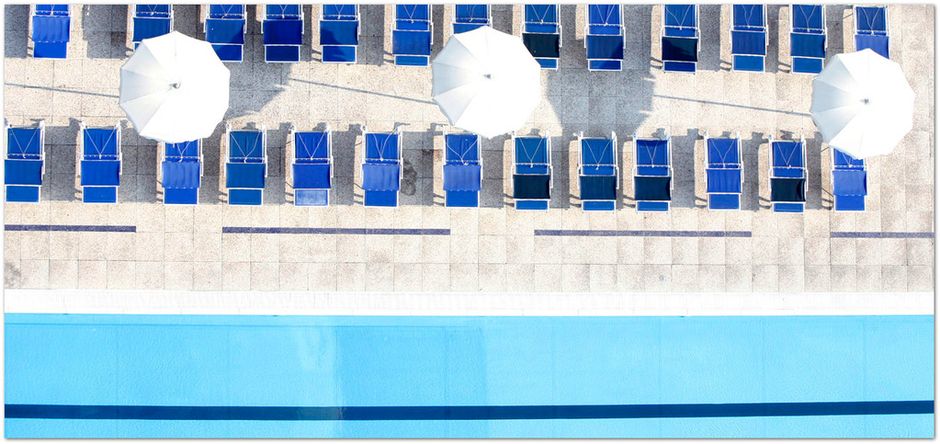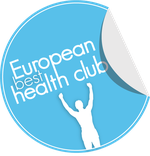 Aspria Harbour Club, opened in 1993 and extends across 6,5 ha in the exclusive San Siro suburb of Milan, close to the world-famous San Siro Stadium. The Club ranks amongst the best in the world offering members a place to socialise, relax, play sports or workout. Aspria facilities include a full range of high quality indoor and outdoor sports and spa facilities, including an Olympic sized outdoor pool within landscaped gardens, sunbathing and relaxation terraces, a 25m indoor pool, 16 indoor and outdoor tennis courts, state-of-the-art fitness facilities and mind and body studios as well as a children's club, a golf driving range and practice area, conference rooms and members' lounge. A first class restaurant overlooks the Club's extensive grounds. The offer is completed by a stylish Spa complete with an outdoor hydrotherapy pool, heat, ice and water experiences, relaxation and therapy suites. The Spa, one of the most prestigious in Europe, offers unparalleled levels of services and quality.
Aspria was founded in 2000 and is an award-winning collection of the finest Members' Clubs in Europe, each providing a range of facilities including spas, sports, restaurants and hotel rooms for those who appreciate the importance of health and well being. The collection spans Belgium, Germany and Italy and delivers quality, choice and value for money, personalised to the needs of each individual. Aspria provides these benchmark services, facilities and expertise to c.35,000 discerning adult and children members in addition to overnight guests and day spa visitors.
In June 2011 Aspria celebrated 10 years in Brussels. The Group enters into its second decade with continued aspiration to lead the way in urban wellness. It is this innovation that sets Aspria apart from other health and wellness clubs.
• Interview with Mr Brian Morris, CEO Aspria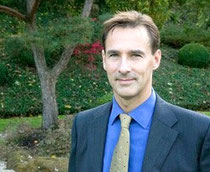 "Aspria was founded in 2000 as a collection of private members' clubs in key European cities, each providing a range of facilities including spas, sports, dining, and more recently, hotel rooms. The current portfolio includes three clubs in Brussels, one in Italy, and three (soon to be four) in Germany. The first club openings helped create the blueprint for our more recent developments, but always the feel of the location and the building have to be right, and after nearly 30 years in the business, I usually sense this very quickly. Each site is very different to its sister properties, and quite distinct from other operators in the respective locations. Each club has its own particular kind of life and energy, but the service ethic and culture behind each is the same."
[more]
• European Commissioner for Education, Culture, Multilingualism and Youth, Mrs Androulla Vassiliou :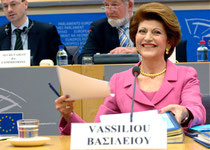 "Sport is perceived as fun and enjoyable by almost everyone and is therefore universally popular. It has the ability to connect people and communities, making an important contribution to social cohesion and more integrated societies. At the same time, it also has the potential to empower, motivate and inspire by showing what people can do. It can build self-confidence and provide opportunities to develop social and physical skills, whatever your social background. This unique ability of sport to unite, disseminate positive values and contribute towards social cohesion and inclusion should be promoted at every opportunity. In this context, I celebrate this excellent initiative of European Consumers Choice aiming at rewarding those sport centres which constitute an example of good practice in promoting their accessibility for families and persons with disabilities".
• Secretary General Mr. Ban Ki-moon :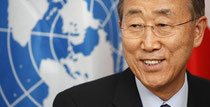 "Sport has become a world language, a common denominator that breaks down all the walls, all the barriers. It is a worldwide industry whose practices can have widespread impact. Most of all, it is a powerful tool for progress and for development"
Voting Process & Results :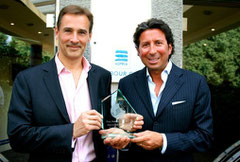 The European Consumers' Choice Association has pre-selected and visited facilities that met the two fundamental requirements of accessibility for physically disabled people and accessibility for families by encouraging childrens' sports practice and offering a nursery service to affiliated members.
Among the 305 sports clubs selected within the 25 Member States of the European Union, Aspria Harbour Club (Milan, Italy), reached the highest score (96% of satisfaction) and, this year has been awarded the title of « Best Health Club 2011 ».
Congratulations to the winning club for the level of accessibility and the high quality of the infrastructurer; in addition, the welcoming and stylish environment makes this club a truly exceptional place.
On average, 38% of Europeans practice sports at least once a week and 17% practice more than three times a week. Scandinavian countries are the most motivated, whereas southern countries (such as Italy, Greece, Portugal) seem less inclined to take up a sports activity.
Fifteen per cent of the 25 member States' total population or 70 million Europeans, practice their sport in a club. According to the European Observatoire of Sport Employment, Europe accounts for more than 655.550 sports clubs but only one hundred provide facilities for physically disabled people in terms of access and appropriate equipment. Even fewers offer a nursery service to enable young mothers to practice sports regularly.
| | | |
| --- | --- | --- |
| Country | Sport Clubs ( % of population)    | Number of Sport Clubs |
| Finland | 12% | 7800 |
| Sweden | 22,2% | 22000 |
| Denmark | 34% | 15000 |
| Ireland | 16,3% | 3000 |
| Holland | 29,5% | 28900 |
| United Kingdom | 15% | 106400 |
| France | 25% | 170000 |
| Belgium | 18% | 30000 |
| Luxemburg | 25,6% | 1540 |
| Germany | 15% | 87000 |
| Spain | 17,5% | 57500 |
| Austria | 28,6% | 12300 |
| Italy | 12,5% | 90000 |
| Greece | 5,9% | 12300 |
| Portugal | 7% | 9700 |
Aspria Louise : best health club 2010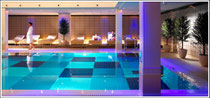 For the first edition, the Best European Health Club selected by European consumers was the club of Aspria Louise (Bruxelles).
[more]