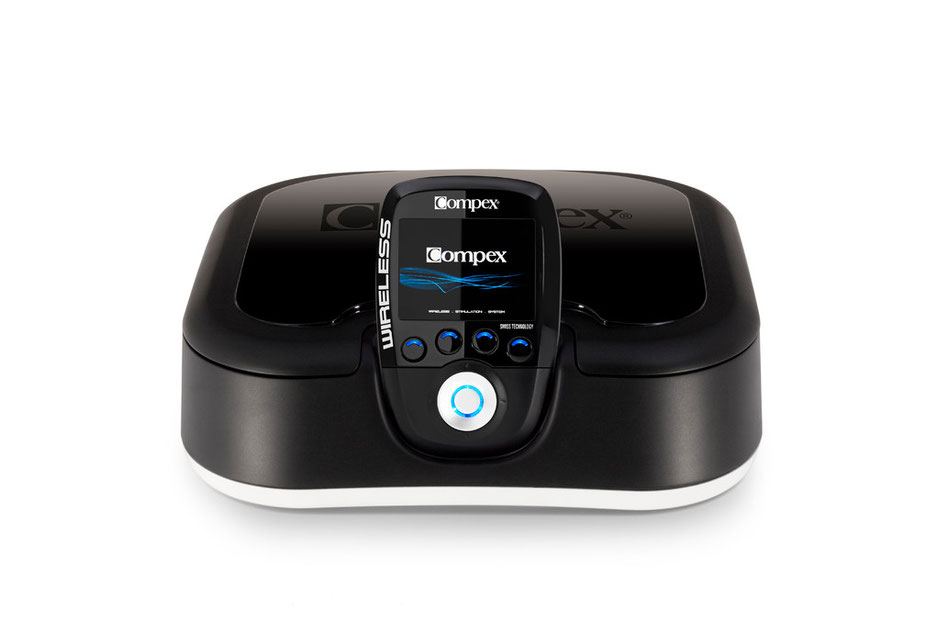 Consumers notation : Design : 9.7 - Ease of use : 9.9 - Innovation : 9.8 - Global notation : 9.8

Compex is a Swiss brand that has built up unparalleled expertise over a period of just over twenty years in the areas of physiotherapy, pain treatment and sports training. Over the years, Compex's flagship electrostimulation technology has become an essentially to health care professionals and the most demanding athletes. It is now a widely known training technique, used for physical preparation, muscular recovery, injury prevention and pain treatment. Backed up by clinical trials proving their effectiveness, Compex stimulators belong to medical device category class II and meet the requirements of the European Medical Standard 93/42 EEC.

Compex Wireless
A TRUE REVELATION FOR PASSIONATE ATHLETES
No cables mean easy set-up and freedom of movement
Electrode placement is shown directly on the coloured LCD   remote screen
Large choice of objectives, which will be updated regularly
Create your own objectives online and manage your planning
Choice of more than 50 programmes available online
All info just one click away: the simplest way to select the right programme
Mi-Technology installed on each of the four modules, with pulse adapted to each muscle physiology
Four channels offer a complete and effective workout
Daily use autonomy for the modules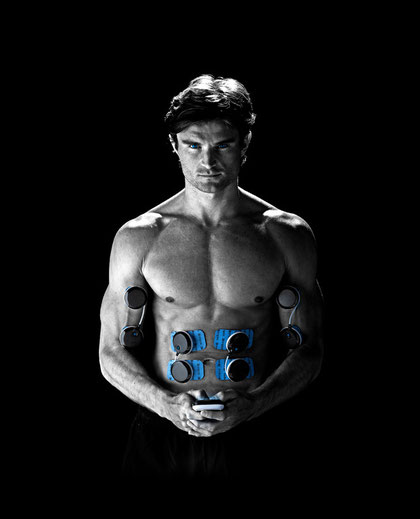 Wireless technology
COMPEX Wireless offers you professional, safe and effective muscle stimulation with greater convenience for sports enthusiasts who want to train like professionals. COMPEX Wireless is very easy to set up. No wires, no hassle. Simply get stuck into your workout with absolute freedom of movement. Its sleek design means it even makes an impression when left lying around in your interior. After all, what is more convenient than having your COMPEX Wireless always at hand?
Remote
The compact COMPEX Wireless remote fits perfectly in your hand, making it easy to carry even during your workout. The colour LCD screen provides optimal visibility, and an intuitive interface shows detailed information about the various programmes, electrode placement and many more. No more reading of dense manuals. All information is just one click away.
mi-Technology
Today, COMPEX Wireless is without a doubt the most professional electrostimulation device for sports enthusiasts on the market. Compex has enhanced its muscle intelligence™ (mi) Technology. As a result, each of the four different modules can scan the physiological characteristics of the muscle it is attached to. The mi-Technology adapts its impulses accordingly to result in a more comfortable session.
Online training coach
COMPEX Wireless offers you a complete package of programmes and objectives, all available online. Furthermore, a smart, personal coaching programme helps you choose the right workout for your specific needs. Do you want to be prepared for the next marathon, end your next triathlon successfully, treat your lower back pain or just optimise your training? Each objective you select or create online offers a tailored protocol of activities (programmes) to reach your individual and specific goal.
This coaching concept based on objectives drastically improves the effect of your e-stim workouts by integrating them into your regular training regime. By synchronising the remote with the web interface, you can keep track of your progress or choose additional training programmes based on specific sports, categories and body zones. Online, you can download over 50 programmes and create an unlimited number of objectives.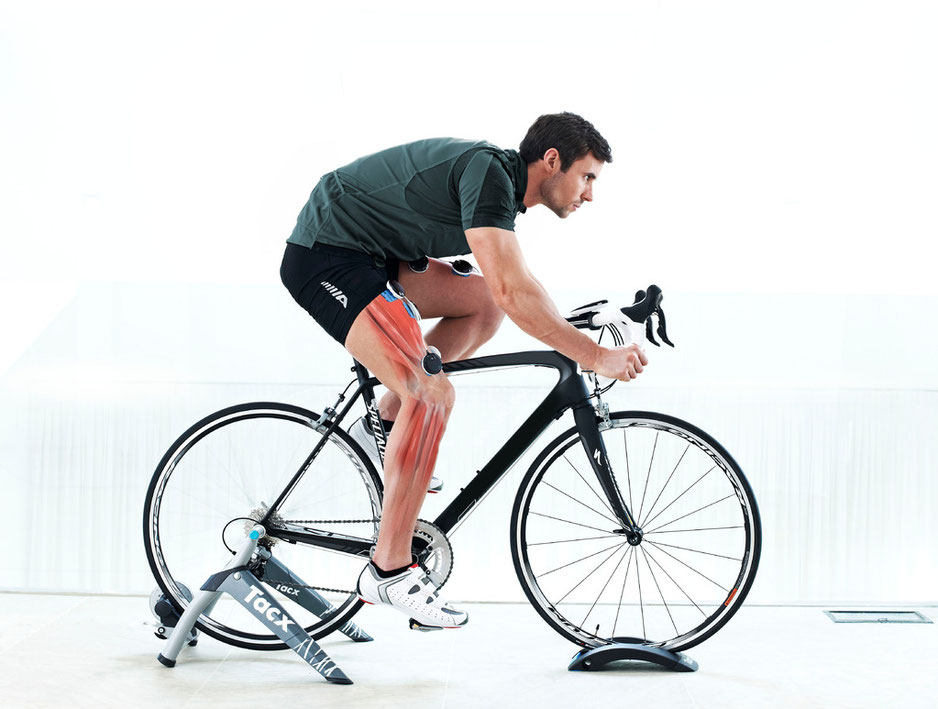 More detailed information on Compex
Product reviews :
« The Compex Wireless is a great piece of equipment for sport to prepare yourself before exercising and for recovery afterwards. It's perfect if for some reason you can't train (rain, aches, family or ... a closed club ! ). It will give you shape and muscle and relax you like a professional. A great companion for an athlete. »
«The design, even the wireless capability, all great ! But the essence of this small piece of equipment is its brilliant technology : it analyses you, so to speak, to adapt to your body, your muscles and their reactions. That's why it's quite a few notches above the rest. »
« Professional equipment quality wise, and in two minutes you get how it works. 50 warm up exercises, cool down time and finish. Everything you need without a glitch. »
« Never alone with your Compex ! Load it, take it with you on the track or save it for home. Light, well designed, solid, high-tech. Compex has been demonstrating their supremacy in the field for a long time. Here, they have surpassed themselves in terms of quality and design. Top product. »
« Very good quality and for all athletes, the guy who does all his sport in a fitness club or the heptathlon athlete or the high performance cyclist. The casing is small, light, very simple and the installation details clear. We are talking Compex here and when it says it gives you muscles, it does and when it says it relaxes you, it does. Cool. Professional. The best on the market. »