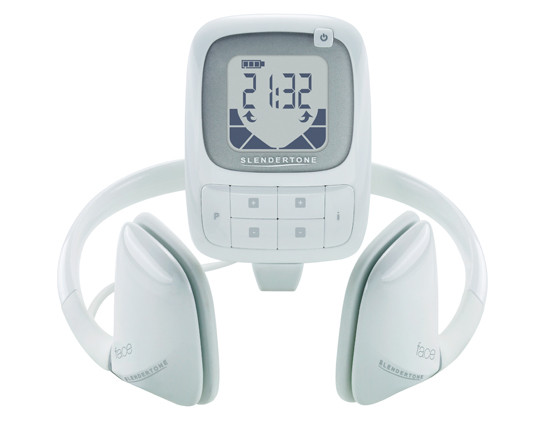 Consumers notation : Design : 9.9 - Ease of use : 9.7 - Innovation : 9.8 - Global notation : 9.8
Slendertone is a subsidiary company of Bio-Medical Research Ltd (BMR). Backed by over 40 years of experience, BMR manufacture electrical stimulation products of medical device quality, supported by strong, clinical evidence and subjected to controlled product trials. Thousands of doctors and physiotherapists rely on BMR products every day and they help improve the lives of over 200,000 patients every year.
Slendertone products apply natural body science to tone those hard to reach muscles. The clinically proven electro muscle stimulation (EMS) technology mimics the body's natural muscle movement by stimulating the nerves where they are closest together, generating strong, deep yet comfortable contractions to tone and strengthen muscles.
Slendertone Face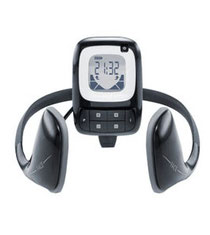 A key factor missing from the anti-ageing battle is being revealed to UK women, so they can learn what they need to help them naturally restore the youthful appearance of their face.
Slendertone Face, a new anti-ageing product exclusively available in Harrods from September, targets a key contributor to the ageing process - the atrophy of the facial muscles.
Factors such as avoiding the sun, treating your skin and eating and drinking healthily are all universal and established factors in the ageing process. But the very foundation and structure of the face, the muscles, have long been overlooked within beauty regimes
Muscles naturally waste in the face and the body as we get older. As the facial muscles are directly attached to skin, when they decrease in mass the attached skin sags and hollows and causes ageing of the face. Slendertone intends to educate women on the importance of facial muscle care – unlocking the missing key to anti ageing.
Slendertone Face restores the youthful shape of the face by toning and lifting the muscles naturally. The product is placed on the side of the face like a headset and uses electro muscle stimulation (EMS) to gently stimulate the muscles by activating a nerve on the side of the face, which reaches all the facial muscle groups This nerve mimics the body's natural muscle movements by increasing the muscle mass to help restore the original plump shape of the face and tighten the skin.
Consumers opinions
« It only takes a few minutes »
« You can relax with a good book, watch a film or enjoy your favourite meal (alone !) while being pampered ! »