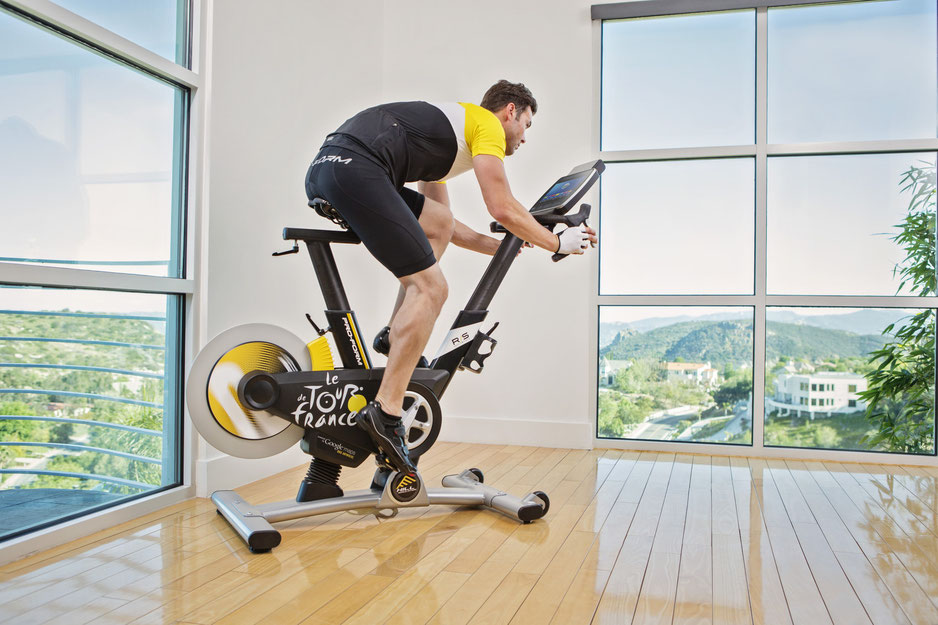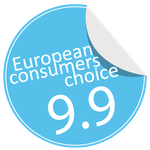 Consumers notation : Innovation : 10 - Design : 9.8 - Ease of use: 9.9 - Global notation : 9.9

Elite athletes train for the top percentile. They work day in and day out to beat yesterday's time, yesterday's mistakes, and yesterday's score. They are committed. They are determined. And they are champions.

ProForm® is more than a brand. ProForm is a trainer, a competitor, an engineer, a fan, and a teammate. With a serious commitment to that top percentile, we work to produce equipment and technology that can take you across the finish line, place you on the podium, and push you beyond yesterday's ideal.
TDF Pro 5.0
The Feeling That's Real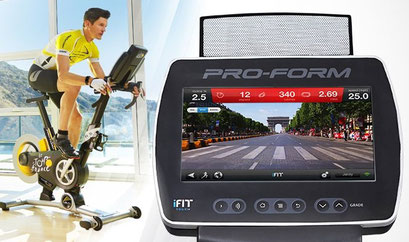 Lead the peloton from the saddle of the ProForm® TDF Pro 5.0. Enjoy the real road feeling of automatic incline and decline that simulates any stage terrain. Race through the actual 2015 Tour de France from Utrecht, Netherlands to the Champs Elysees in Paris—or create your own stage anywhere in the world with iFit® technology. Speed past the crowds via Street View on the 10-inch touchscreen console delivering incredible views as you pedal.

The Ultimate Control Station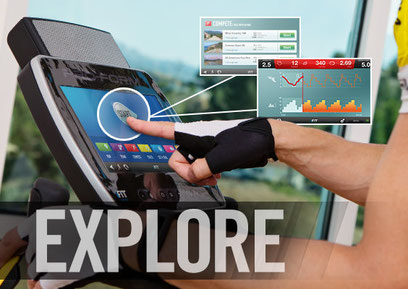 Navigate your workout from the ultimate control station: our 10-inch touchscreen console. Enjoy all your favorite fitness apps, training programs, and workout stats in high definition.
Swipe through your speed, time, distance, calories burned, heart rate, and resistance stats as they happen.



Lead The Way to Victory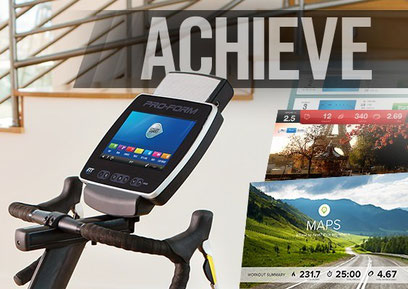 Condition for any race, any stage, any summit with iFit® technology. Powered by Google Maps™, you can draw a route anywhere in the world—and then ride. Follow along via Street View on our high definition 10-inch touchscreen display.
Take advantage of detailed stat tracking, built-in workout apps, and unlimited workouts on iFit.com.
*iFit® wireless technology built in—no module required. Access your iFit® account from your Enabled exercise equipment, computer, tablet, or smart phone. Annual membership fee required, sold separately. Google Maps™ is a trademark of Google, Inc. Android is a trademark of Google Inc.
Google Maps™ Routes




Detailed Stat Tracking




Unlimited Workout Library




Browser for Android™



Set a New Standard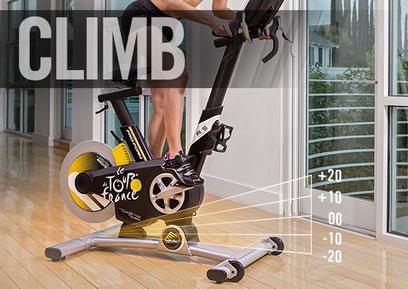 Experience the ProForm difference with revolutionary 20 percent incline and decline capability. The TDF Pro 5.0 automatically adjusts the grade to simulate the actual landscape of your selected route.
Automatically Simulates Terrain




20% Incline




20% Decline



Powerful Training is Yours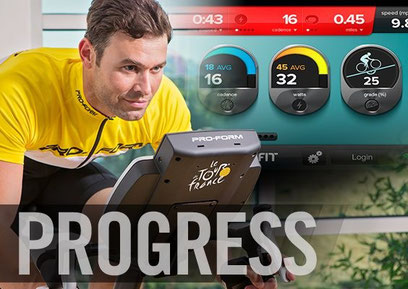 Track your training intensity like the pros. The ProForm® TDF Pro 5.0 features a built-in power meter displaying the purest indication of your cycling performance.
ProForm individually calibrates the power display to assure precision readouts on each bike.

Precision Readouts




Watts Measurement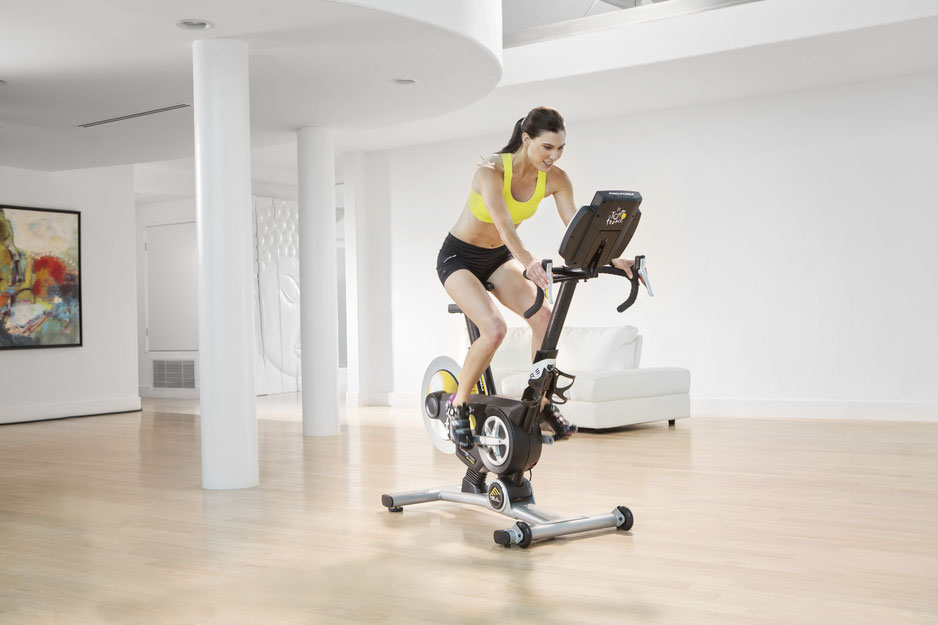 Consumers opinions
"
I've never seen anything like this, it's a new experience, you really have to see it to believe it ; it is the ultimate experience for cycling lovers and Tour de France lovers."
It's very easy to use, simple to set goals, to compete. The nice thing for me is to live, in real conditions, the stages of the Tour de France, thanks to the video, it's an incredible experience immersion."
It's not just realistic, it's actually reality, the bike tilts and follows the actual road conditions, it is very comfortable to use and it offers an amazing range of possibilities."
"This bike which is a true coach, is very simple to set goals and share the results on social networks. This might seem like a detail but its Internet access via the touch screen is extremely fluid and very well thought out. This bike is what is best in terms of indoor cycling."
Being able to experience the same feeling at home and outside is amazing and discovering new stages, new landscapes, all this makes training with this bike a great moment, out of time, and out of the external constraints, it is a success on all points."
"The bike and its technical features is exceptional from a sporting point of view but I  must say that the sound, the interactive menu, navigability on the Internet, the quality of the image, are also amazing."