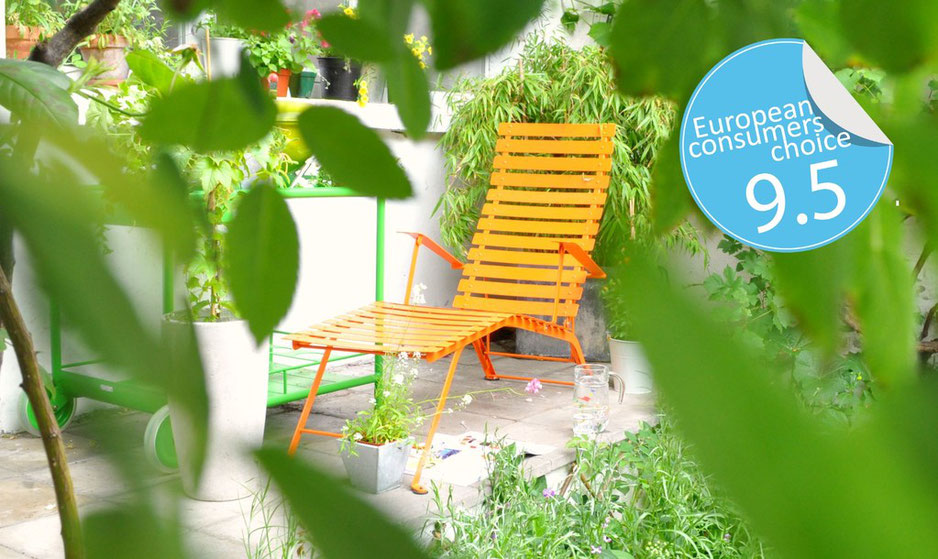 Consumers notation : Design : 9.6 - Ease of use : 9.4 - Innovation : 9.4 - Global notation : 9.5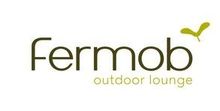 Built around a committed philosophy, with a creative spirit that informs the entire design process, Fermob is far more than just an outdoor furniture brand. We live and breathe strong values such as respect for the environment, and implement specific know-how at every step in production.
From the production process to stagings of our products around the globe, Fermob invites you to discover our world and find out everything – from our factory in France to New York, Tokyo and London!
Bistro chaise longue
To celebrate 120 years of the legendary Bistro chair, Fermob is now writing a new chapter in the range's history by adapting this famous folding furniture to create an ultra-comfortable chaise longue. The new version retains the same practical simplicity, compactness, foldability, ease of handling, timeless look and 24 bright metal colours that have made the collection such a success! It's an easy-going sort of chair, and is so simple to set up and put away: it can be carried effortlessly from one end of the garden to the other, and is the perfect accompaniment for a city-centre balcony.
Consumers opinions
"How does a new product become a standard from day one ? Fermob who has already given us the iconic « Luxembourg » chair offers us an encore with its « Bistro chair. Superb"
"More often than not, beauty and comfort are not an easy mix. Here, on the contrary, no need for a cushion, you are comfortably seated in this chaise longue in very beautiful and natural matt colours"
"Garden furniture is all too often ill-fitting, bulky and poorly integrated into a natural environment. This chaise longue with its fine structure and fresh colours is a charming spring creation for the garden"