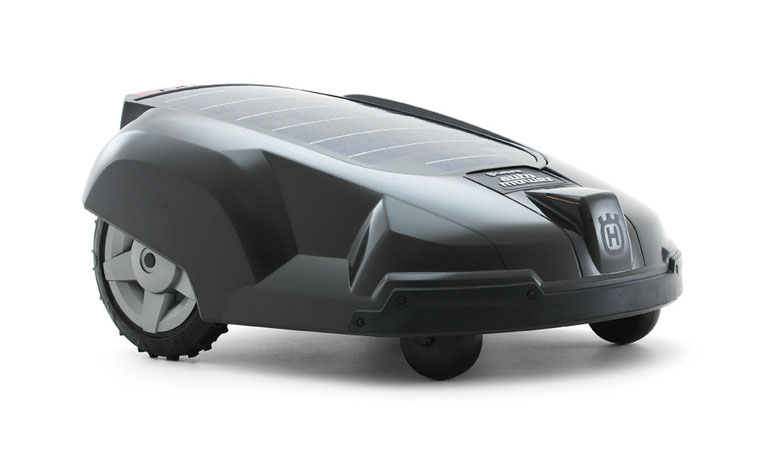 Consumers notation : Design : 9.7 - Ease of use : 9.5 - Innovation : 9.9 - Global notation : 9.7

We call it performance. To you it's results.
If you take pride in your garden you will be pleased to hear about our extensive range of outdoor power products. Recognised for their outstanding high performance, they combine durability with ergonomic design and innovative solutions. Making them a pleasure to use, while giving the results that you and your garden deserve.
Automower
Automower® Solar Hybrid is the world's first fully automatic lawn mower that is partly powered by the sun. Brilliant for your lawn, great for your conscience, better for the planet. The product uses considerably less energy than any conventional mower. That's because in addition to a charging station, it comes with a large integrated solar panel. When there is daylight available, the solar cells enable the mower to extend its cutting periods before it needs recharging. That means a cut lawn in a shorter time, even lower power consumption and an extended battery life. So now it takes even less energy to mow the lawn. Suitable for lawns up to 2200 m² (1/2 acre), depending on light conditions.
Consumers opinions
« Every aspect is positive »
« The engine is not noisy, it does what it is meant to do »
« You can choose the height of the cut »
« The grass is wonderfully cut and thanks to the remaining mulch on the ground, there is no more moss. My neighbour's grass on the other hand…»
« It is easy to handle and to park »
« Saves electricity, gentle on the environwent »