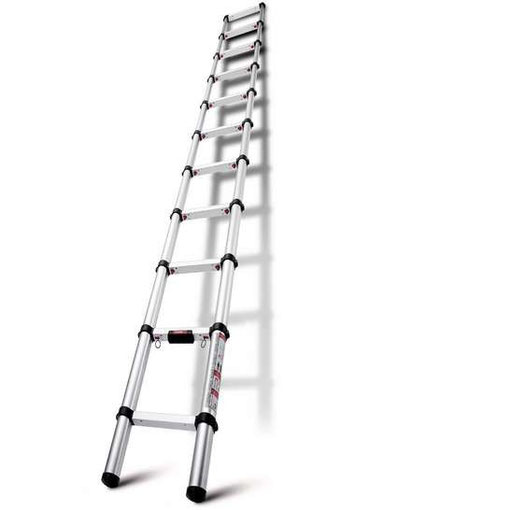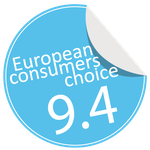 Consumers notation : Design : 8.5 - Ease of use : 9.8 - Innovation : 9.8 - Global notation : 9.4

Telesteps is a company focused on bringing products to the market which have time and space saving features. We develop and market products which quickly and easily expand to their full size when used, but take up little space when stored and transported. In this way we create added value.
Telesteps products have generated great interest in the market place and we work constantly to develop our products always with user safety as our No 1 priority. We believe that long ladders are awkward and that you have better use of a compact one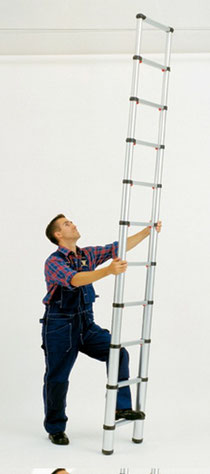 One ladder for every situation. Always the right length. Always at a safe angle. A telescopic ladder can help you reach heights of up to 5 metres, anywhere.
Virtually no space is too confined the retracted ladder is just 0.7-1.1 metres high, depending on the model. It can be extended to its full length or step by step, so you have the right working height and a safe angle.
The hardwearing aluminium tubes and perfect fit ensure the ladder has the stability required for daily professional use.
- Always a safe angle thanks to the flexible length
- Patented, world leading design
- Automatic locking with clearly visible levers under each tread
- Unique strong aluminium alloy enhances saftey
- Wide treads (65 mm) for extra comfort
- Minumum turning radius in confined spaces
- Easily portable
- AUTOSTEPSTM close down / only pull the rings
Consumers opinions
"Easy to store and set up and very safe."
"This product is stable, more so than an ordinary ladder and so easy to use."
"Now you can lend your ladder to your friends ; it will fit in the boot of a car without sticking out dangerously. This ladder is compact and much more practical."