Consumers notation : Design : 9.8 - Ease of use : 9.7 - Innovation : 9.8 - Global notation : 9.8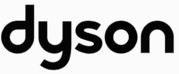 Dyson began 30 years ago when James Dyson tore the bag from his sluggish vacuum cleaner and replaced it with a cardboard cyclone. In doing so he created the first no loss of suction vacuum cleaner. Years of work and 5,127 prototypes later, Dyson's DC01 vacuum cleaner finally rolled off the production line in 1993. Within 18 months it was the biggest selling vacuum cleaner in UK.
Now employing 2,800 people (one third of them engineers), Dyson sells its vacuum cleaners, hand dryers and bladeless fans in 50 countries. Over two thirds of its vacuum sales are made outside the UK. It has become the market leader in the UK, US, Australia, New Zealand and Canada.
Dyson's focus is on research, design and development. Each year it invests millions in developing new and better technology. In 2006 Dyson launched the Dyson Airblade™, a fast, hygienic and energy efficient hand dryer, with the Dyson digital motor at its core. And in 2009, James launched the Dyson Air Multiplier™ fan, a bladeless fan that doesn't chop up the air. For 2010, Dyson is looking to double the number of engineers and scientists in the UK to 700.
Dyson Hot fan heater
Heats the whole room faster than any other.
The Dyson Hot™ fan heater projects heat further, heating the whole room faster than any other. It has precise temperature control, and there are no fast-spinning blades or visible heating elements, so it is easy to clean. There is also an automatic cut out that switches off the heating plates if the unit is tipped over.
Fastest room heating
Some conventional heaters can't heat a whole room quickly because they use spinning blades powered by inefficient motors to distribute the air. The Dyson Hot™ fan heater doesn't have blades, and uses an efficient brushless DC motor. Dyson's patented Air Multiplier™ technology projects heat further, heating the whole room faster than any other.
The temperature you want
Many conventional fan heaters use simple AC induction motors and basic thermostats. You wish you could adjust them more precisely. The Dyson Hot™ fan heater lets you select the target temperature to the degree. And the brushless DC motor allows you to precisely control the airflow.
Air Multiplier™ technology
Dyson fans and fan heaters work differently to conventional fans and electric heaters. They don't have fast-spinning blades that chop the air and cause uncomfortable buffeting. Instead, they use Air Multiplier™ technology to draw in air and amplify it up to 18 times, producing an uninterrupted stream of smooth air.
Powerful cooling
Many conventional fan heaters claim to be effective cool air fans as well. But many have low airflow and velocity - so they're not.
Air Multiplier™ technology generates high airflow and velocity, cooling effectively with an uninterrupted stream of smooth air.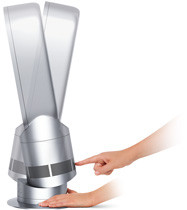 Touch-tilt
Most conventional heaters can't be tilted to direct warm air where you want for personal heating. The Dyson Hot™ fan heater pivots on its own centre of gravity, staying put without having to be clamped down. You can direct airflow where you want it.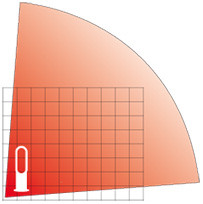 Whole-room heat distribution
Some conventional heaters blow heat in a narrow stream because they don't oscillate. So the whole room is not heated evenly. The Dyson Hot™ fan heater oscillates smoothly to distribute heat across the whole room.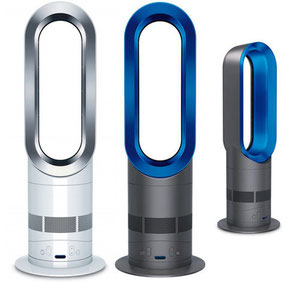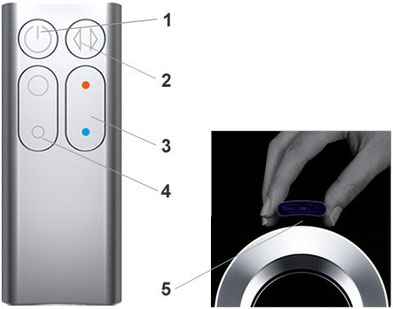 1. On/off control

2. Oscillation control :
An independent motor drives smooth oscillation to distribute heat throughout the room.

3. Thermostat control :
Precisely sets the temperature you want, from 32° to 99° F

4.Variable airflow control :
Push the button to quickly adjust airflow.

5. Magnetic location :
Curved and magnetized to store neatly on the machine.
Consumers opinions
"I do not know how it works, and I do not need to know. Just watching it, even when switched off, is amazing."
"The design is just perfect. I have never seen anything like it , it's really a creation of genius."
"The lines are very pure, very clear, a very beautiful object."
"Difficult to compare with other heaters, it has nothing to do with other products in this category, it is more beautiful, easier to clean, it can tilt and rotate and is extremely easy to use."
"It heats up the room in minutes. A different way to see winter coming."