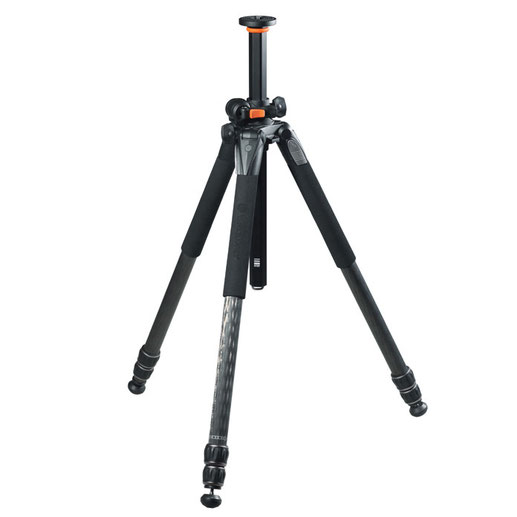 Consumers notation : Design : 9.6 - Ease of use : 9.8 - Innovation : 9.1 - Global notation : 9.5

For 25 years, VANGUARD has been a global leader in high-quality photo-video accessories (tripods, monopods, ball heads, camera bags and cases), hunting accessories (archery bow cases, gun cases and gun pods/shooting sticks) and sporting optics (binoculars and spotting scopes). The diverse lineup includes products with first-of-its-kind features that are molding industry standards.  
Vanguard Alta Pro 283CT tripod
Alta Pro tripods have unmatched flexibility, stability and enabling more angle possibilities than ever before. Its innovative Multi-Angle Central Column (MACC) System allows users to move the central column from zero to 180-degree angles in variable vertical and horizontal positions making macro-photography and special wide-angle shots a breeze.
The Instant Swivel Stop-n-Lock (ISSL) System securely repositions the central column in one simple movement, in just a few seconds, while maintaining the tripod's stability. Other features include advanced camera vibration and shock control, legs that adjust to 25, 50 and 80-degree angles, quarter-twist leg locks, patented premium magnesium die-cast canopy and head, hexagon-shaped central column for extra stability, and non-slip, spiked rubber feet for changing terrains. Alta Pro 283CT is carbon fiber and has quarter-twist leg locks.
Central column moves from 0 to 180 degrees
Carbon fiber
Consumers reviews
"This is a very beautiful tripod, very professional, robust yet lightweight (1.7 kg)"

"The Alta Pro 283 CT tripod is super light and easy to carry with a a full range of horizontal and vertical positions. Very pleasant to use."

"Installation is superfast : screw and unscrew by hand for the length of the legs you want. As stable as any other locking system. Ready in a moment to catch the moment….
"
"What impresses me is the maximum stability of this tripod, even in awkward positions such as when taking pictures at low level, nothing compares with it."

"You can use the Alta Pro 283 CT in any number of circumstances and locations and in any number of positions : I have yet to discover a limit to the possibilities it offers.
"