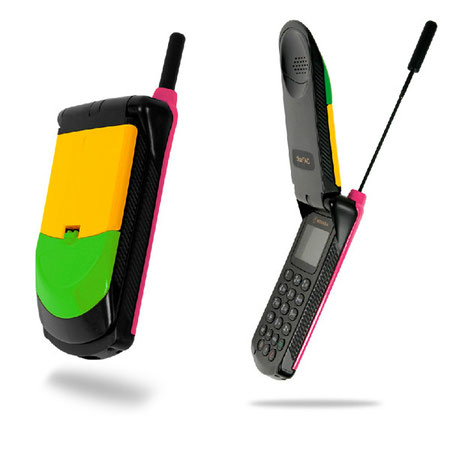 Consumers notation : Design : 9.9 - Ease of use : 9.6 - Innovation : 9.3 - Global notation : 9.6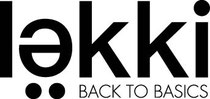 Lëkki™ offers a range of vintage, revamped mobile phones, fun and coloured. Our selection brings together the most legendary handsets of the 90's!
With their original designs and basic features, these retro mobile phones have rediscovered their beauty thanks to a new glossy paint available in 4 technicolors. More than 10 years after their releases, here they are, back to business, with a strong message: BACK TO BASICS!
Too many online social networks and an excess of e-mail and applications, have made us slaves to technology in our everyday lives. But Lëkki provides a solution, allowing a return to the basic features: phoning and texting. Simple, but effective.
Finally, by customizing revamped second-hand mobile phones, Lëkki makes a commitment to sustainable development and recycling, through putting iconic objects from the past back into service. Discover our polyphonic coloured mobile phones!
StarTAC by Lëkki
Lëkki is based on an original concept of sustainable development. Although the average lifespan of a handset is just 18 months, it takes between five and seven years to counteract the carbon emissions produced: from the extraction of raw materials to recycling. So, to effectively reduce the carbon footprint of a mobile phone, it is necessary to prolong the duration of its use. That is why Lëkki offers a fresh alternative to the problem by refurbishing and by customizing vintage mobile phones.
General characteristic
Features
Accessories

model StarTAC130
network GSM 900
announced 1998
weight 95g
S.A.R 0,34
antenna retractable

alert types vibration and monophonic ringtones
phonebook 100 intern + 100 sim
messaging sms
battery 48h stand-by and 120 mn talk time

battery
charger
belt clip
Consumers Opinions
"Back to basics – says it all – a return to the past with a clever selection of the best and most elegant mobile phones of yesterday. Success is guaranteed for this company which understands that longing for the past also applies to high tech objects."
"You've got your iPhone, a Blackberry, a Nokia, Samsung, a few models which compete on the market and have become more and more sophisticated, complete and complex. Me, for the past 15 years all I have used my mobile for is for making and receiving calls and send the odd text, and true, I have used the alarm to get up. No need for a 600 euros phone for that. The Lekki is beautiful, precious and rare, exactly what I needed to get people who swear by their large phones, surprised, interested and yes, jealous."
"This model is fine, elegant. At last a stylish mobile which you can show off on the table during meetings and leave lying there on the dining room table when you have guests. It is sensational and bound to please those users who are tired of the common ugliness of the boring grey soulless mobiles."