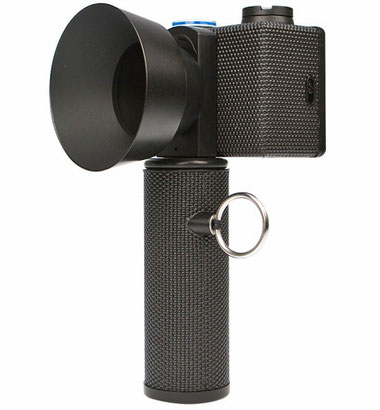 Consumers notation : Design : 9.8 - Ease of use : 9.5 - Innovation : 9.8 - Global notation : 9.7

We at the Lomographic Society International are a globally active organization dedicated to experimental and creative analogue snapshot photography. Lomography photos are moment-catchers and we encourage bright and vibrant colors, innovative and surprising effects, shadowy frames, but most of all, creativity and spontaneity. We're not content with just sitting back whilst our brave and faithful Lomographers do all the work – that's why we're committed to bringing the analogue revolution to the world. We have organized an endless number of exhibitions, interactive projects and events all over the world, featuring millions of Lomographic snapshots.
We're constantly innovating and inventing new cameras, lenses and accessories to help keep our worldwide family of Lomographers producing their wonderful and groundbreaking pictures. Currently more than one million people worldwide have joined our analogue revolution on www.lomography.com and we are sure that more will join us in our mission to catalogue the world, one breathtakingly unique snapshot at a time.
Our worldwide Lomography Stores continue to serve as the ultimate analogue one-stop stores, galleries and destinations for the full range of Lomography products.
Spinner 360
We are especially proud to announce the Spinner 360°, a fully mechanic camera that captures infinite panoramic shots on 35 mm film with a spectacular spin. First class as well as wild style 360° photography has never been this accessible and thrilling. The Spinner 360° even exceeds the human perception and captures a full 360° vision which puts the Lomographer in the middle of a new lomocentric universe.
Set in motion by pulling the trigger-cord with simple manpower, the rubber band drive lets the Spinner 360° revolve on its grip in perfect shutter speed. Featuring two aperture settings, this freewheeling fellow is the perfect companion for panoramic adventures indoors and outdoors. Fed with 400 ASA 35 mm film for best results, it captures everything in its sight on a frame multiple times longer than a conventional landscape picture. A panorama-go-round of the special kind for Lomographers that love to spin!
When it comes to extremes, the Spinner 360° is in a class of its own. While it produces ultra-long 360° photographs, it also makes the most of the whole film roll in an eccentric way. Exposing the full width of a film roll the Spinner 360°'s Lomographs are characterised by the display of the sprocket wholes that add a little extravaganza to every breathtaking panorama. No matter if it spins on the top of the Empire State Building or in the middle of the Serengeti, no tiny bit of the film roll will be wasted. Because of using conventional 35 mm film, these shots can be processed even in the most remote lab, so that a spectacular spin is always at hand.
Spinning away with a mechanic masterpiece like the Spinner 360°, offers a whole new perspective on space, time and human perception when exploring the unlimited creative possibilities and techniques. There are at least ten possible styles to spin the Spinner 360° and a whole lot are waiting to be discovered, so start spinning !
Consumers opinions
« Who can create that ? The answer : Lomo ! »
« My Spinner 360, my buddies, a landscape, what a photo ! »
« This product is beautiful, timeless »