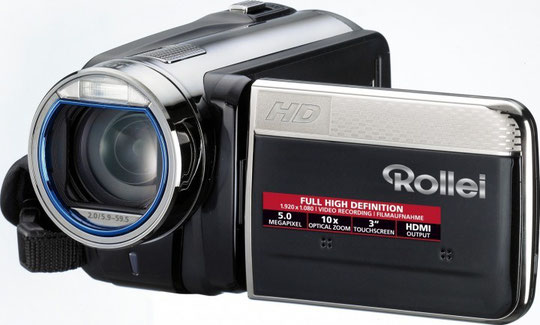 Consumers notation : Design : 9.0 - Ease of use : 9.6 - Innovation : 9.2 - Global notation : 9.3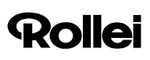 The tradition-rich brand Rollei celebrates its 90th anniversary this year and can look back over a history that is closely entwined with the history of photography. Numerous technical innovations, such as the twin-lens Rolleiflex, have proved to be truly trend-setting throughout the world over past 90 years, becoming the "measure of all things" for professional photographers.
At the same time, the company went through an unsettled period from the late 1960s with several changes of management and ownership structures. In May 2007, RCP-Technik GmbH acquired the European-wide brand licensing rights and has been successfully marketing Rollei's consumer products (digital cameras and accessories) since then. The current Rollei product range includes the three camera lines "Compactline", "Sportsline" and "Flexline" in addition to camcorders, digital picture frames and slide film scanners. Right on time for the start of its anniversary year, Rollei has launched its ultracompact Flexline 100 inTOUCH digital camera. This camera will be followed during the course of the year by further exciting new products that live up to Rollei's claim of offering high-quality, value-for-money products.
RCP Managing Director Thomas Güttler is looking ahead with great optimism to the 2010 anniversary year: "In spite of the economic downturn, we have seen sales in Germany increase to over 500,000 digital cameras and over 200,000 digital picture frames of the Rollei brand by the end of 2009. This is equivalent to a market share of some 9% in the digital camera sector and some 10% in the digital picture frame sector within Germany.
Rollei Movieline SD 15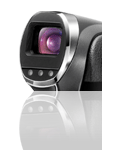 HIGHLIGHTS
. 5 Megapixel
. 10x optical zoom
. 4x digital Zoom
. 3'' / 7.62 cm colour TFT LCD
. SDHC 32 GB Support
. Full High Definition Camcorder 1.920 x 1.080p, 30 fps
. YouTube direct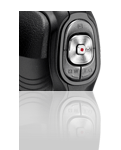 EASY HANDLING
. Battery Life up to 2:30 hours with full charged battery
. Power: rechargeable Lithium-ion battery
. Memory internal: 128 MB / Slot for SD card up to SDHC card 32 GB
. System requierements PC: MS Windows 2000/XP/ Vista
. Dimensions: approx. 122 x 67.5 x 62.3 mm
. Weight: approx. 270 g (without battery)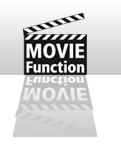 VIDEO FEATURES
. Video resolution: 1.920x1.080, 1.280x720, 848x480, 640x480
. Data format Movie: AVI
. Connectors: TV, HDMI, USB
. Incl. HDMI, AV and USB Cable
. Still image: 10MP: 3.644 x2.748, 3MP: 2.048x1.536
. Motion Detection, Video Stabilizer, Time Lapse, Slow Motion
Consumers opinions
« It's small, easy to use and beautiful »
« Really simple to use, the image is perfect »
« A camera at this price, with a touch-sensitive screen, incredible »