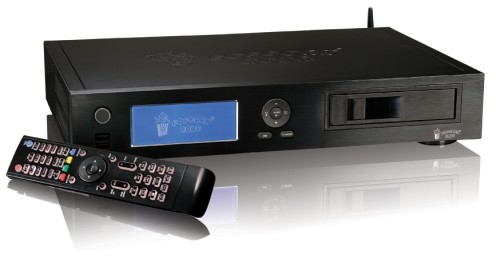 Consumers notation : Design : 9.0 - Ease of use : 9.2 - Innovation : 9.1 - Global notation : 9.1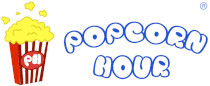 Popcorn Hour is the consumer electronics brand of Syabas Technology, a pioneer in wired and wireless home entertainment, digital electronics and P2P mesh network broadcasting. The company's Popcorn Hour line of groundbreaking digital home entertainment devices is opening up a new era of unlimited streaming media possibilities. Breaking down the barriers between TV, personal computers, digital storage devices and the Internet, Popcorn Hour gives individuals unprecedented control over how they source, manage and experience video, high-definition movies, digital photos, music and more.
Founded in 2001, Syabas quickly emerged as an early leader in the development of digital entertainment middleware solutions for consumer electronics manufacturers in the U.S., China, Europe and Japan. The company's enterprise partners and customers have included Netgear, Hewlett Packard, D-Link, Buffalo, I/O Data and Pinnacle. Syabas launched the Popcorn Hour consumer brand in late 2007, and, in combination with its licensed platform, the company has captured a significant share of the global market for digital media players / streaming media devices.
The runaway success of the company's Networked Media Tanks in recent years has established Popcorn Hour as a well-recognized consumer brand. At the same time, Syabas Technology continues to provide OEM middleware solutions to manufacturers worldwide. Headquartered in Fremont, California, Syabas also maintains offices in Penang, Malaysia; Shenzhen, China; and Austria.
Popcorn Hour C-200
It's Time To Unleash Your TV :
The ultimate digital media player, the Popcorn Hour C-200 is the most powerful and versatile member of the Networked Media Tank family. Building on the success of the Popcorn Hour A-110, the C-200 combines an upgraded processor, optional Blu-ray capability, and Gigabit Ethernet connectivity for blazing fast file access and transfer.
All Media, one Box :
With Popcorn Hour you can stream or playback digital media content from a variety of sources, such as your PC, network-attached storage, digital camera or USB storage (Flash drive, HDD, DVD drive). Popcorn Hour also makes it easy to download and stream content directly from popular Internet sites like SHOUTcast™ Radio, Blip.tv, Revision 3 and dozens of other online content sources*. Popcorn Hour even has a built-in download utility, eliminating the need to rely on your PC to download files from the Internet.
Consumers opinions
« It's what I had been missing to enjoy my home cinema collection »
« I put all my videos on it, a complete catalog. It is simply perfect »
« It's simple and easy to use »
« It's really incredible, Satisfied that Popcorn has arrived on the European market »