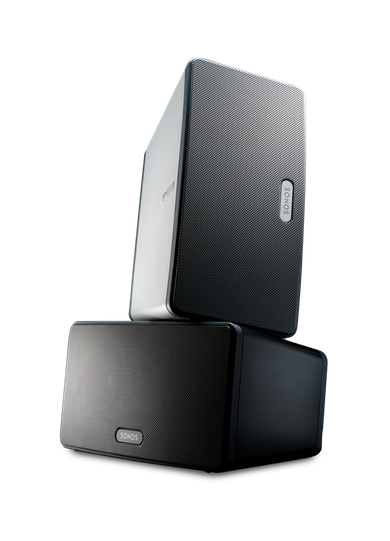 Consumers notation : Design : 9.1 - Ease of use : 9.9 - Innovation : 9.7 - Global notation : 9.6

"In 2002, we set out with a goal – to reinvent home audio for the digital age. Our vision was simple - fill every home with music and make listening a valued experience again. We're making it easy for everybody to listen to the music they love in every room of their home. To hear the songs they love, to discover new music they never knew existed, and to appreciate it all with the highest sound quality.
We're doing it all over the world – In more than 60 countries, in seven languages through thousands of retailers. We're constantly looking for ways to improve the experience – with new products, new software and continually investing in ways to provide our customers the best experience possible. We're doing what we set out to do. Changing the way people listen to music – one home at a time."
Sonos wireless hifi system :
| Forget everything you've heard before.  Get ready for some floorboard rattling, heart thumping HiFi sound. In the kitchen. The bedroom. Any room at all. Start with one Sonos® player, then expand wirelessly, wherever you want music. Now take control with your Android smartphone, iPhone or iPad and play whatever you want, wherever you want.
| Listen to Millions of songs and stations. Stream a radio station from Brazil in the bedroom, listen to Top 80s in the kitchen, and play your favorite song from iTunes all over. Sonos connects directly to the Internet, so you can blast a universe of music in every corner of your home. Play a different song in every room or play the same song everywhere, in perfect sync.
| Your music library : Play any music stored on any computer or NAS drive.
| Free Internet radio : Tune in to more than 100,000 Internet radio stations, shows & podcasts for free.
| Online music services : Stream millions of songs and stations direct from the Internet - no computer required.
Sonos Play:3 + Zone Bridge + Controller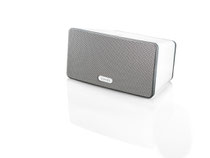 | Play:3 : The smaller, sexier, tuck-in-the-corner and blow-your-roof-off, all-in-one player.
Stream your entire music library, music services, and radio stations
Control wirelessly, easy to set up music player
Start with one music player, expand everywhere
Versatile enough to put anywhere -- horizontal or vertical
3 driver HiFi speaker system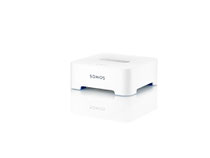 | Zone Bridge : Connect to your router so all players can go anywhere and work wirelessly.
Connect to a router to set up your Sonos wireless network
Sonos music players can go anywhere and work wirelessly
Perfect for homes with less accessible routers
Extend the range of your existing network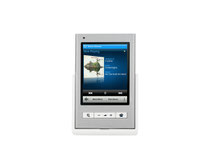 | Sonos Control : The dedicated controller for your Sonos wireless HiFi system.
Wirelessly manage all of the music on earth
Create playlists for anywhere in your home
Pick it up and start playing music instantly
Individually control the volume in every room
Search for programmes and radio by keyword
Consumers opinions
"Installation takes 10 minutes, the sound is exceptional. I have installed a sonos on each floor in my house and can control the whole system with my sonos control. I am gobsmacked and so are my guests!"
"It is incredible! Such quality in such a small size, the players are very discrete and the sound is sublime..."
"This, is genius at work. Such a small size for so pure, so rich a sound, this is technological prowess, just perfect."