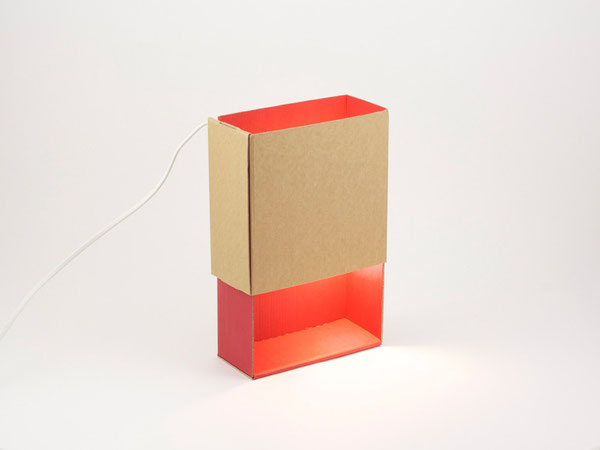 Consumers notation : Design : 9.8 - Ease of use : 9.1 - Innovation : 9.2 - Global notation : 9.4

¿adónde? is a company 100% french  with laurent Serin et Javier Gutierrez Carcache behind a spanish name which may lead to confusion but where everything is french (except Javier). ¿adónde? design is simple. ¿adónde? is a very ecologically minded company with total respect for the environment. This can be seen through the fact that we produce locally and we use renewable raw materials or materials respectful of the environment. When one of our plates breaks, it becomes a stone in nature.
Javier + Laurent = Adonde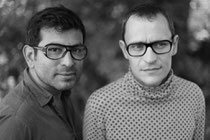 Fans of construction games, these two have fun making modular and basic objects that we love to leave around the house. Needs dictate the law.
Appreciate it, touch it, use it... "When an object is beautiful and useful, you don't put it away, says Javier Gutiérrez Carcache, the anthropologist, the more talkative of the twosome hiding behind Adonde. You want to look at it and use it." Needs dictate the law and pleasure comes with it. "We design things that we want ourselves for the house", adds Laurent Serin, the engineer, the artist in the duo. Their first design in 2006 was a master stroke. Alain Ducasse purchases their tabletop Cylinder series for Adour, his restaurant in New York at the St. Regis hotel. Le Bon Marché sells them. Gérald Passédat, the three-star chef from Marseille, goes for those plain, timeless and multifunction plates and bowls as well. "An object becomes more useful in different ways by simplifying the shape and the materials used" say the two forty-something, low tech and green fans of construction games. Almost everything is made in France. Thus their name Adonde -- "where?" in spanish -- also an insight into Javier's native Nicaragua.
Matchbox lights
Consumers opinions
"It is beautiful! Brilliant! It's ecological, cheap, with a kind of crazy charm"
"The light is soft, but not too soft, warm, comfortable…"
"It is really very cute, simple and so beautiful. We like it a lot"