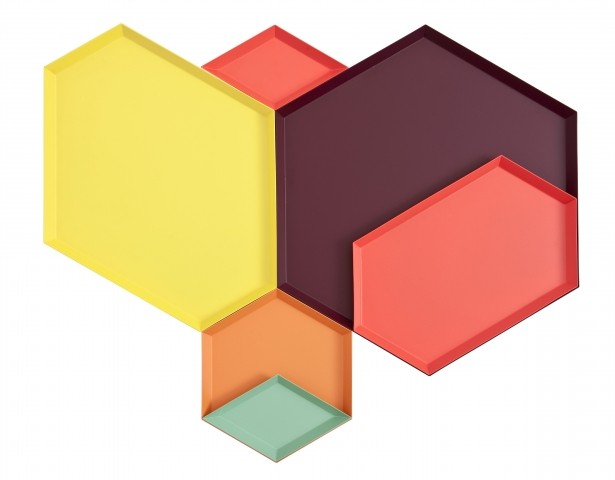 Consumers notation : Design : 9.8 - Ease of use : 9.4 - Innovation : 9.2 - Global notation : 9.5
HAY was founded in 2002 and the furniture collection was launched at IMM Cologne in 2003. HAY's ambition is to encourage Danish furniture design's return to the innovative greatness of the 1950's and 1960's in a contemporary context.
Today, ten years later that ambition has not changed! It is still a great inspiration and keeps us inspired and motivated every day in creating meaningful and sincere design.
HAY collaborates with the most highly skilled and talented international designers who use new materials and modern technology to create products with enhanced value for the user.
Kaleido by Clara von Zweigbergk
DESIGN BY Clara Von Zweigbergk for HAY
MATERIAL : Steel painted

AVAILABLE IN

Xsmall / Apricot, aubergine, brown, green, grey, mint, orange, red and yellow

Small / Apricot, brown, grey, mint, orange, red and yellow

Medium / Apricot, green, grey and red

Large / Green, grey, orange and yellow

Xlarge / Aubergine, grey and mint
SIZE

Xsmall / L:19 x W:11 cm

Small / L:22 x W:19 cm

Medium / L:33,5 x W:19,5 cm

Large / L:39 x W:34 cm

Xlarge / L:45 x W:39 cm
Clara von Zweigbergk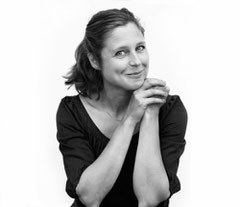 Clara von Zweigbergk, born in Stockholm,studied graphic design and illustration at Beckmans School of Design, Stockholm, and at Art Center College of Design, Pasadena, USA.
She has worked as a graphic designer with advertising agencies and designers in Stockholm, Los Angeles and Milano.
In 1997 she founded Rivieran Design Studio, with two partners, a multi-disciplinary agency spawning many successful collaborations within fashion, illustration, architecture, furniture, product, and graphic design.
After four years of employment as a senior graphic designer at Lissoni Associati in Milano, with clients such as Boffi, Armani and Alessi, she started a studio in Stockholm.
She currently pursues her great interest in paper, color, typography and hand craft through projects ranging from corporate identities, art direction, packaging and book design, as well a growing series of products.
In addition Clara teaches at Beckmans College of Design.
Consumers opinions
"
Table jewelry at its best
."
"
You can find them a billion different functions, make new connections constantly, impossible to tire of such beautiful objects
."
"
This really is in line with Hays' style,

 

simple, sleek, brilliant!
."
"
The colours, the variable sizes, such timeless shapes, all have obviously been carefully selected in line with the best of design history.
"
"
It is certainly the most beautiful thing I've seen this year.
"