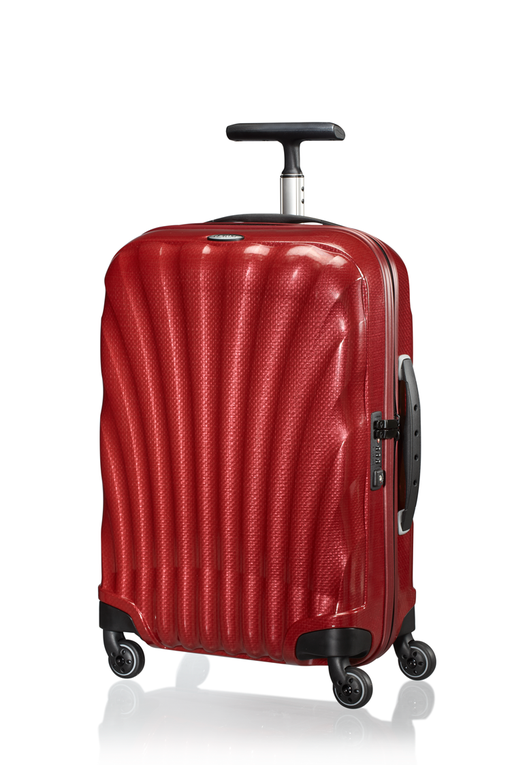 Consumers notation : Design : 8.9 - Ease of use : 9.9 - Innovation : 10 - Global notation : 9.6

Samsonite is the world's leading luggage brand with a heritage dating back over 100 years. Inspiring travel worldwide, Samsonite enables global travellers to cover miles, create memories and enjoy every second of their trip with revolutionary travel solutions. Preserving the brand's longstanding history of breakthroughs in research and development, Samsonite has embedded its place at the forefront of the travel world with a number of industry firsts. Showing commitment to innovation, the unique hard side collections made with the revolutionary Curv® material and the soft side ranges created with Advanced Hybrid Technology™ (AHT) join a wide spectrum of business, casual and personal accessory products in upholding Samsonite's position as a market leader and trendsetter. Remembering past triumphs but always looking forward by identifying trends and the continuing evolution of global traveller's needs, Samsonite maintains a worldwide vision that continues to enable travellers to travel further, with ever lighter, stronger and more innovative products at his side.
With Samsonite by your side, nothing should stop you from chasing destinies, discovering new horizons and exploring the world beyond your imagination.
Samsonite Cosmolite
Cosmolite TM
Cosmolite, our first mainstream collection made with the revolutionary CURV®* technology is now made better than ever. Keeping its overall iconic fashion look, an impressive weight reduction of 18% on the Spinner 75 reference size has been achieved reaching an amazing 2.8 kg. In parallel its iconic look has been reinforced with new detailing, on lock, wheels, nametag, pull- & carry handles and zipper-protection. Made in Europe
Features:
• Made with Curv material, enabling a strong but still extremely light suitcase – with the updated version of Cosmolite we reach a new low weight of 1.8 for Spinner 55/20 and 2.8 for Spinner 75/28.
• Curv material is unique to Samsonite in the luggage world.
• Patented shell forming process, allowing less material for more strength.
• Unique design, inspired by nature.
• Functional interior: lowered cross ribbons, side pocket and a mesh divider.
• Recessed three-digit TSA lock for secure travel to the USA.
• Spinner 55/20 fits strict cabin regulations (55x40x20 cm).
• Already 1.7 million units sold worldwide.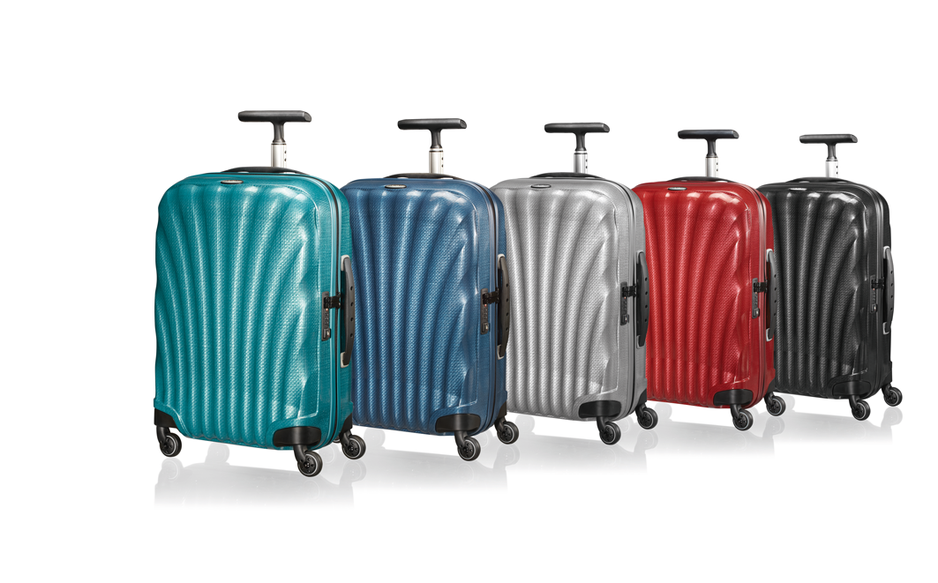 Consumers opinions
« These suitcases are an amazing blend of elegance, strength and refinement. A great success. »
« My first observation is that it is so incredibly light. I haven't seen such a light suitcase before ! The handle is perfect , very stable with a perfect manoeuvrability. »
« This suitcase is very resistant even though I handled it quite roughly myself, and the weather, drops on the floor and scratches from other objects have left no mark whatsoever. Travelling in the knowledge that my luggage will not let me down, for me it's quite priceless ! »
« You really can maximize the space available in this suitcase : not a minor advantage when you agonize over what to take with you or not! »
« In my view it is the most stylish and the strongest there is. I think that it is an exceptional product, a hundred per cent reliable, innovative and simply beautifully designed. »
« Knowing that it will keep its smooth pristine elegant flawless curvacious body and that it will always be the most beautiful in the whole airplane AND that it's mine, that tickles my fancy ! »
« The wheels simply glide effortlessly and the pull handle keeps my wrists rested. The protected zips and the combination lock keep all my stuff safe and secured. This suitcase is a joy to have ! »