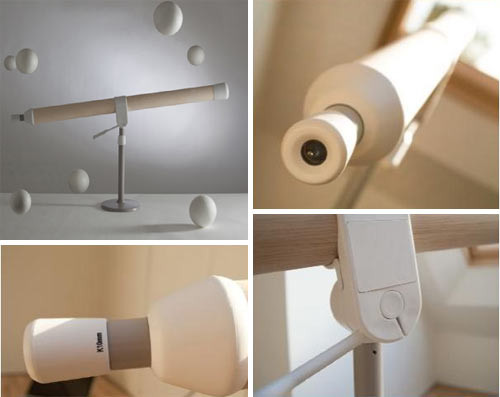 Consumers notation : Design : 9.9 - Ease of use : 9.5 - Innovation : 9.8 - Global notation : 9.7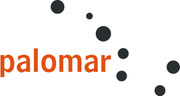 Palomar is an Italian company that has been one of the leading traditional Florentine optic companies since 1956. The current management has decided to develop its bent for design by skilfully combining past and present abilities.
The company comes into its own in the design and development of innovative ideas. It is particularly interested in the search for new forms and new applications of instruments that have traditionally been used to see and look at the world.

Its know-how, a mix of quality and research, has enabled it to develop highly creative designs and totally new objects in cooperation with the big names of contemporary design. Palomar is based in Florence, in a historical palace in the city centre, and showcases the results of its work in the "Palomar Sciorùm", a neo-Renaissance loggia adjoining the palace, which also hosts special events.
Galileo's Telescope
Inspired by the telescope built by Galileo in 1609, this contemporary instrument copies the original form, focal length (1 meter) and construction material.
The joint that the telescope is centred around has been designed in such a way to provide a clean and simple result in terms of form while at the same time being fully able to ensure that the telescope can be pointed correctly and fixed in any position.
The use of wood for the tube is not only a return to the original construction material but also an effort to give a "friendly touch" to an otherwise rather cold and technological object.
Modern optical technologies make this telescope perfect for quality astronomical observation. This versatile instrument permits observing the moon, the major planets, and other celestial bodies scattered through the solar system, and is also a powerful earthbound spyglass.
A novel, original object that bridges past and present; a contemporary reinterpretation of timeless form and function.
Consumers opinions
"This is a magnificent, beautiful and intelligent object for our children; for us it is about re-discovering the sky through a very fine and very well designed object"
"Pure, elegant lines. Every object should bear the hallmark of this telescope: effective, audacious and beautiful"
"We like it for its function but the object in itself is beautifully designed. It looks good in any room and in any kind of house"