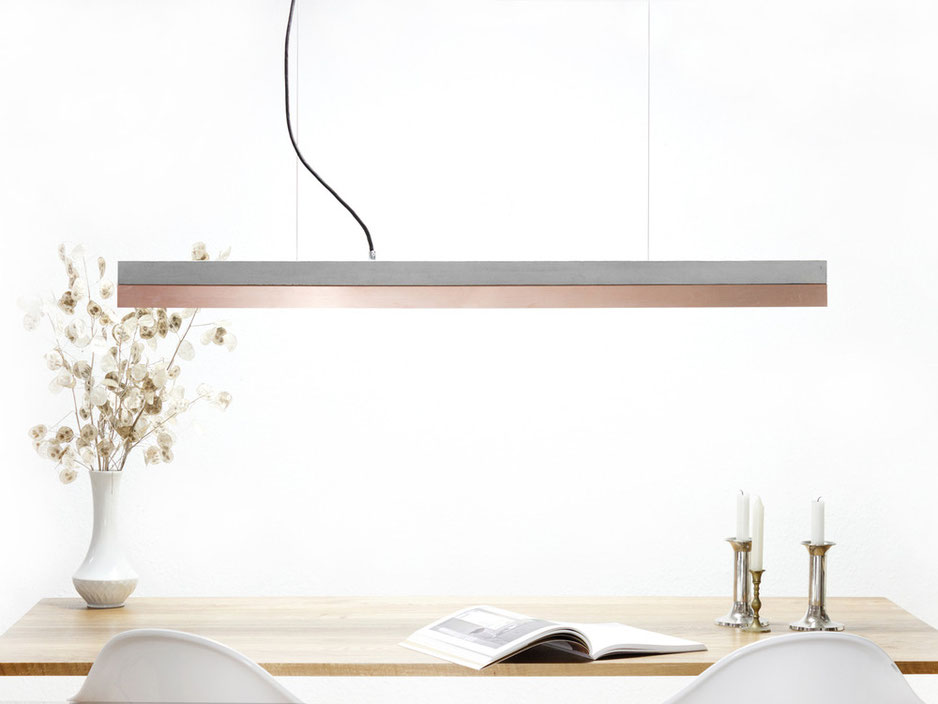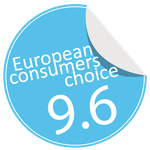 Consumers notation : Light: 9.6 - Innovation : 9.4 - Design : 9.8 - Global notation : 9.6

While one might not necessarily think of architecture and lighting as a compatible pair,I try to masterfully merges the two. Since moving to Berlin and establishing my label GANTlights in 2012, I have continuously handcrafted luminaries which playfully mix experimental forms and materials such as concrete and gold, resulting in a stunning aesthetic contrast. A collection of lights which are as timeless as they are elegant.

C1 Lamp by GANTlights 
The rectangular pendant lamp [C1]copper is cast from a light gray concrete. It combines modern copper sheet with rough concrete into a timeless and elegant designer lamp. The different materials of the lamp shades can be changed and new combined at every time.
With an edge length of 122 x 8 x 8 cm, the lamp is perfect suitable over a long dining table, a sideboard or a desk. Due to its minimalist design and the contrasting materials- concrete and copper, the designer lamp can be combined with any style.
The handmade lampshade is delivered with an LED string from Osram, 1.8 meters of black textile cable, mounting hardware and steel canopy.
Consumers opinions
"This lamp is in the tradition of the finest creations of design. You know that you will remember it for ever."
"The choice of materials has carefully been considered. Every little part of it was designed to form a coherent, unique, beautiful creation."
"This lamp can find its place in any interior, it is  pure and elegant, it's a goldsmith's masterpiece."
"This creation is graphically and technically impeccable. Only a genius can have made it !"
"Sometimes a simple gem can awake the beauty of a woman, sometimes a lamp can illuminate the beauty of a room. This lamp has a great soul."