Consumers notation : Design : 9.2 - Ease of use : 9.9 - Innovation : 9.9 - Global notation : 9.7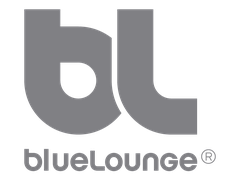 Bluelounge is an award-winning international design studio known for innovative and sleek products created for consumers seeking relevant and honest solutions with a forward design aesthetic. A true atelier, the studio enjoys drawing from their interests in art, architecture, travel, fashion, music and excellent coffee, to create a synergy of product, graphic and interactive design. The Bluelounge brand has come to manifest itself as an extension of the vibrant and fresh team that values embracing their passions. The enjoyment and inspiration from life is easily carried into the studio and translates into successful timeless products.
Bluelounge is headquartered in Singapore with a studio in Jakarta, Indonesia.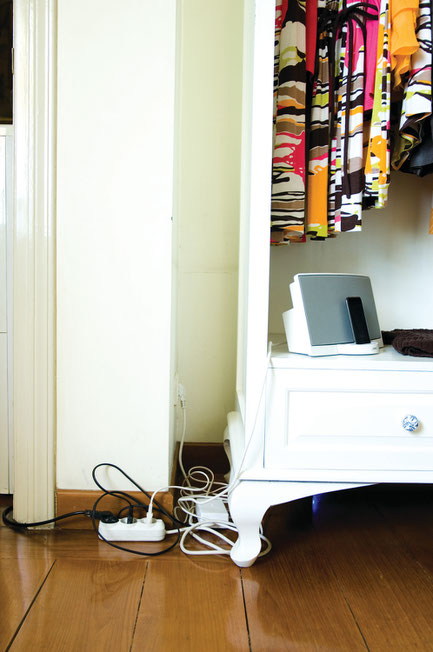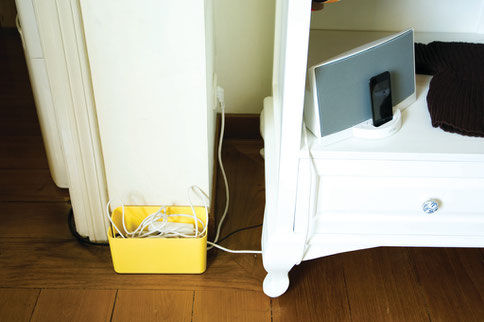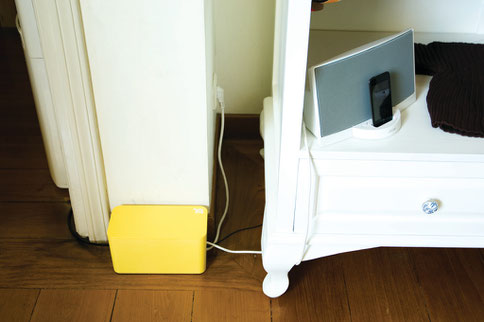 CableBox
Under or on the desk, next to the computer, or behind the TV, loose tangled cables are always untidy dust traps. CableBox is the key solution for your cable management needs. CableBox is the solution to solve these issues. Simply place your power strips or surge protector inside CableBox. No need to unplug anything first. Then stow away the surplus cable lengths, close the lid and done. Designed with cable outlets either side of the box, CableBox will fit almost every size power strip with extra space for the cords, adapters, etc.
CableBox mini
CableBox Mini is a smaller version of the CableBox. This unit is convenient for smaller clusters of cables and includes a short 4-socket surge protector for convenience. Rubber feet Prevent it from slipping and bright colors keep in fun on your desk and near your peripherals.
CableBox Mini is ideal for hiding routers cords, adapters and small hubs around your desk area and can be used with or without the included Surge protector. This is a simple solution, ideal for small spaces with big problems.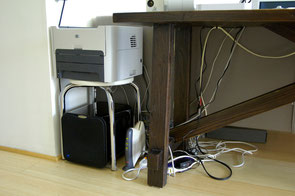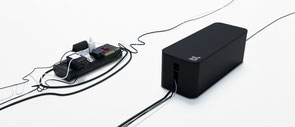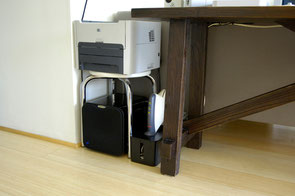 Consumers opinions
"I use a maximum of wifi stuff to avoid a spaghetti junction in my room, but CableBox keeps all my cables (electricity, loud speakers, DVD, TV etc.) neatly together. So simple, so obvious ! "
"
What I like
in

this product is

that I can

finally lock up

my

extensions

with LEDs

in a

small box. So

my room at night

is no longer like

an aircraft cockpit

and this, is bliss!
"
"
Wow! Now CableBox gives me that fresh clean tidy look which I love in my house
"