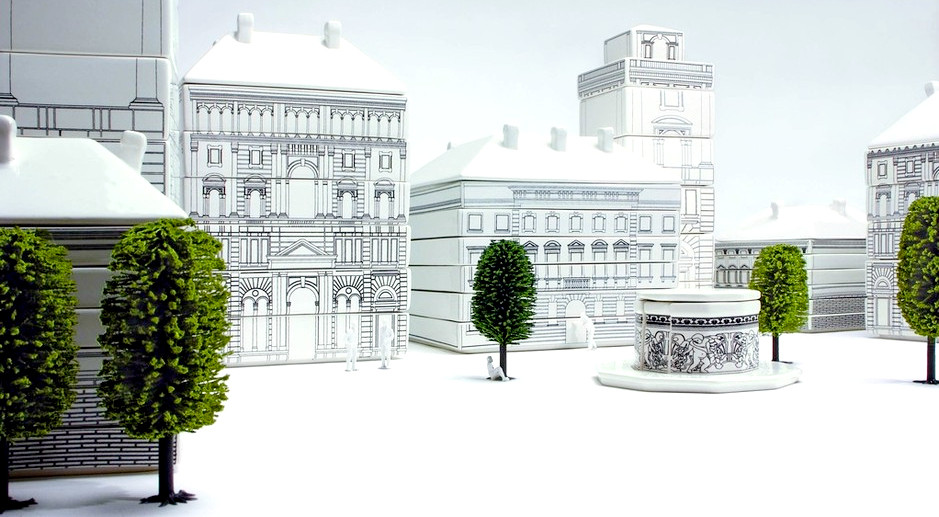 Consumers notation : Design : 9.8 - Ease of use : 9.6 - Innovation : 9.5 - Global notation : 9.6

Since its establishment in 1964, the company Seletti has always distinguished itself with its tendency for innovative solutions in the area of household products. Due to changes in distribution and growing competitiveness in the market, in the last twenty years the company has carried out a thorough transformation, focusing on design and the strength of Italian creativity. This transformation led to ideas and designs that have carried the brand into its present incarnation : that a brand stands out for its personality, activity, challenges and constant research. As a result of unique combinations, references to the world of art and care for daily needs, Seletti products enter the homes of any consumers with fine taste, who like creating fun and personal life styles.
Palace, modular table programme in porcelain
A revolutionary concept for an auteur souvenir, Palace is modular, pileable and compact. It holds together a complete dinner service for 6 persons representing Renaissance Palaces and Architecture. Roofs become course containers. The dinner service becomes a decorative element to show, no more piles of dishes to hide. Dolomite porcelain, decorations resistant to high temperature.
The buildings are inspired by renaissance palaces in Florence. it is general inspiration. there are no specific palaces that have inspired these. The idea comes from flash. Stefano has come to this idea simply observing stacked plates in his kitchen where plates are not hidden in a cupboard but are left outside.
Stefano's kitchen is an open kitchen. you can see everything. it looks like a big caos but a nice caos. so he was thinking that he could move something from the shelvings. the plates for example. and where to put the plates ? he thought he could put the plates somewhere else, but where? so here is the idea. if I can give a different shape to the plates I can just simply leave them on another furniture. here is how he thought of this decorative solution.
Stefano: my way of creating objects is to go over the concept of "better function". lines like PALACE have to satisfy the needs of the customer by creating a "translation" desire.surrounding the customer of objects that in addition would take him to a total "new world".
Palace Designers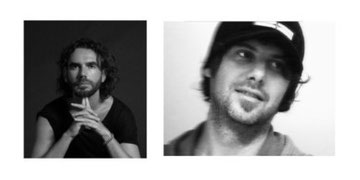 Alessandro Zambelli was born in Mantua in 1974. He earned his school-leaving and diploma in technical studies and in 1998 he specialized in "Industrial Design and Technique of Materials" at the Cova Foundation of Milan. In 1999 he began his professional activity, collaborating with Agape of Mantua.
In 2002 he established his own studio: "Alessandro Zambelli Industrial Design", and soon began to distinguish himself within the ambit of design, with industrial companies in various commodity sectors.
He participated in shows in Europe, in the United States and Japan and realized many commercial exhibits and spaces. His creative personality has intersected innovation and reflection, revealing ties with his origins.
He seeks the dialogue between the essence and the irony in every project, expressing them in coherent shapes.
Consumers opinions
"It is Italian, the name is Italian, the design is Italian, and the product is not just Italian, it's brilliant ! "
"Perfect to amaze friends and family, smart and warm"
"It is a small work of art to display on a table. Just love it"
"It is beautiful, very beautiful, almost too beautiful to put in my house"