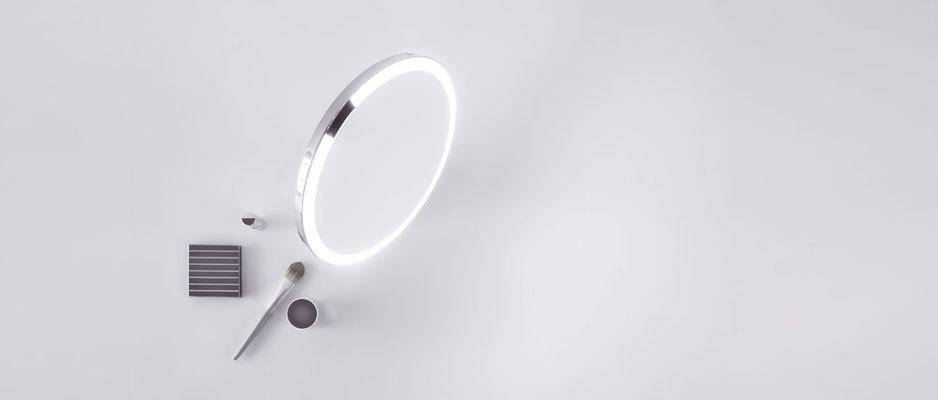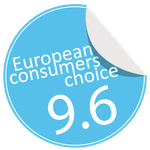 Consumers notation : Design : 9.4 - Ease of use : 9.9 - Innovation : 9.6 - Global notation : 9.6

simplehuman revolutionized the housewares industry in 2000 with the first stainless steel butterfly step can. With the mission to create "tools for efficient living" simplehuman continues to lead the industry with its new line of sensor trash cans, award-winning sensor-activated soap pumps, stainless steel step cans and storage and organization products.
Sensor mirror by simplehuman
Look good in sunlight, look good anywhere. Simplehuman sensor mirror is designed with a super bright LED light ring that not only mimics natural sunlight, but also reflects light consistently and evenly – and will not degrade or diminish for many years. It is rechargeable and cordless, so no messy cords to drag around. The distortion-free mirror is 5x magnification – ideal for providing exceptional detail while still allowing you to see your entire face at once. Place your face in front of the mirror to automatically activate the light ring – and after you walk away, it will automatically turn off.
Features :
tru-lux light system: At 600 lux, it's more than twice as bright as the next best. We disperse the light evenly with a unique pattern of micro-reflectors throughout the ring -- no light loss or hot spots. With a color rendering index (CRI) of 90, our tru-lux light system closely simulates natural sunlight and contains the full color spectrum to show every detail. Looking good in this light means you will look flawless in any setting.

sensor on/off: Automatically lights up as your face approaches the mirror — no need to touch any buttons.

never change a bulb - Traditional bulb or fluorescent lights fade or burn out too quickly. Our LEDs will perform like new – even after many years of regular use.

optimum magnification: 5x magnification is ideal for providing exceptional detail while still allowing you to see your entire face at once.

cordless and clutter free: No messy cords to take up your counter space.

distortion-free mirror: Precise curvature for distortion-free optics – even around the edges.

high reflectivity: Ultra-clear, high-quality glass backed by high-purity aluminum coating provides superior reflectivity and clarity.

rechargeable: Recharges using a standard USB port (cable and plug adapter included). One charge lasts up to 5 weeks with moderate use.

maximum adjustability: The mirror tilts back fully so you always have a clear, comfortable view — even while standing up.
Dimensions and warranty :
9.1"W x 4.7"D x 15.1"H
5 years

Consumers opinions
"That mirror comes on when you cross the motion detector Its light is pure and non aggressive. It is both a useful and very nice innovation."
"That product immediately found its place in the bathroom and was part of my life as I used it every day! At the end of the test period I felt I missed it a lot and couldn't do without it So I decided to buy one.I realize I have become addicted to it!"
"It is a wonderful product indeed for making up, skin cleaning, hair removing and even for shaving."
"The fact that you can charge the battery and then put the mirror wherever you want is really a great idea"