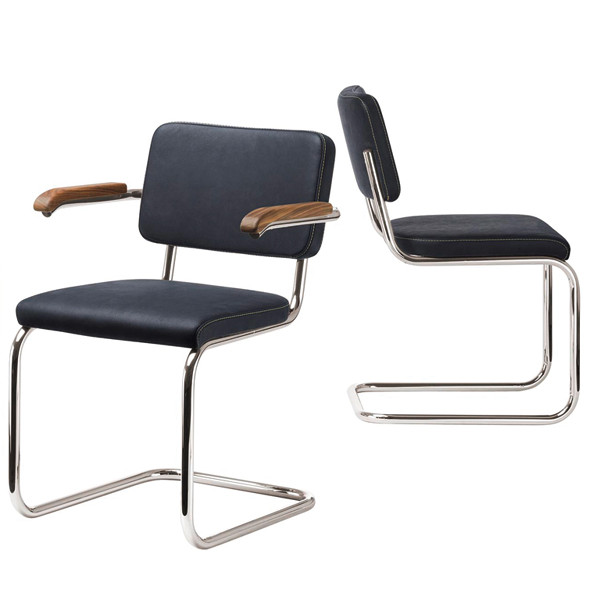 Consumers notation : Design : 9.2 - Comfort : 9.5 - Quality: 9.8 - Global notation : 9.5

We are one of the oldest family-owned furniture manufacturers in the world. We produce living and contract furniture in the highest design and product quality. Since 1819 we have been internationally famous due to the use of pioneering technologies and our outstanding design. Our solutions enrich our customers' living and working environments: they make life and work easier, more comfortable, and more beautiful. We continuously work on perfecting our furniture through innovative ideas and technologies without forgetting the roots of our tradition. In everything we do we seek to combine form, function, and aesthetics. It is a priority for us that our furniture is inspiring – emotionally as well as culturally.
Today, Peter Thonet, direct descendent of Michael Thonet, is running the family company at the corporate headquarters and production facilities in Frankenberg/Eder. Famous bentwood furniture and tubular steel classics from the Bauhaus era are complimented by modern designs from renowned contemporary architects and designers.
Marcel Breuer
Marcel Breuer (1902–1981) Born in Pécs, Hungary, Marcel Breuer studied at the Staatliches Bauhaus Weimar from 1920 to 1924. After a short stay in Paris, he took over the management of the joiner's workshop at the Bauhaus from 1925 to 1928, which had meanwhile moved to Dessau. During this time, he was strongly influenced by constructivism and De Stijl and developed a few trend setting tubular steel furniture designs. In 1928, Breuer went to Berlin and dedicated himself mainly to the field of interior design. Starting in 1932 he worked on several aluminium furniture designs in Switzerland. In 1935 Breuer moved to London, where he worked as an architect. In 1937 he was granted a professorship for architecture at Harvard University in Cambridge, Massachusetts. Later, he opened an architectural office there together with Walter Gropius. In 1946 Breuer founded his own studio in New York and realized numerous designs in Europe and the United States. He is considered one of the most important architects and designers of modernism.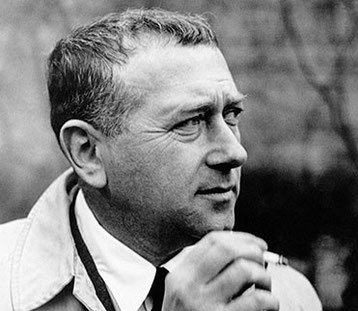 S64 PV - Pure Materials Leather, wood & metal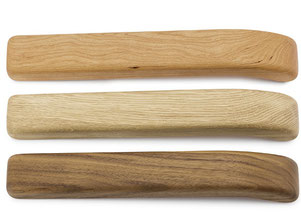 A favorite jacket, leather tote, or a much-used piece of furniture… Thobet loves the objects in their environment that adjust to intensive use and upon which they leave their traces. They are personal and unmistakable – simply unique. This is one idea behind the term "Pure Materials." The intention is for signs of use to become visible and provide each piece of furniture with an unmistakable identity.
Thonet presents these new versions of Marcel Breuer's designs from the 1920s. Each classic thus tells its own story, which emerges from its use.
Leather
Thonet offers two types of leather: high-quality fully scarred nubuck leather and natural napa leather. Neither is corrected, embossed or lacquered. All of the skins come from Europe and are tanned in compliance with the regulations of the "Occupational Safety & Health Administration," which supports the material's naturalness.
Wood
Thonet exclusively uses solid wood from sustained forestry (FSC and PFSC): oak, nut, and black cherry. The surfaces are oiled and therefore clearly display their grain. Places that are touched more frequently become smoother over the course of time. Thonet uses a special oil based on a linseed oil compound to protect the wood and for surface treatment. It has no solvents or toxic substances.
Metal
Thonet uses precision tubular steel or solid round steel for the base frames. Especially alloyed, spring hardened and bright-drawn tubular steel guarantees the permanent durability of the flexing effect for the cantilever chairs.
For their "Pure Materials" collection the tubular steel frames are nickel-plated in a special surface treatment process rather than chrome-plated, as is the case for their standard collection. A special property of the nickel is that it reacts to touch, allowing for the development of a natural patina.

Consumers Opinions
"This design has transcended the passage of time. Perfectly contemporary with lines so pure you will never tire of this iconic piece of design."
"Here aesthetics are pushed to their limit, the details and materials are exceptional and the seat is perfect."
"Very beautiful but also very comfortable, designed by Man for Man, a pleasure."
"This is a unique piece of handmade work where the best know-how and industry have produced the perfect object."
"It's beautiful, comfortable, timeless, chic and simple. This chair will look great anywhere"