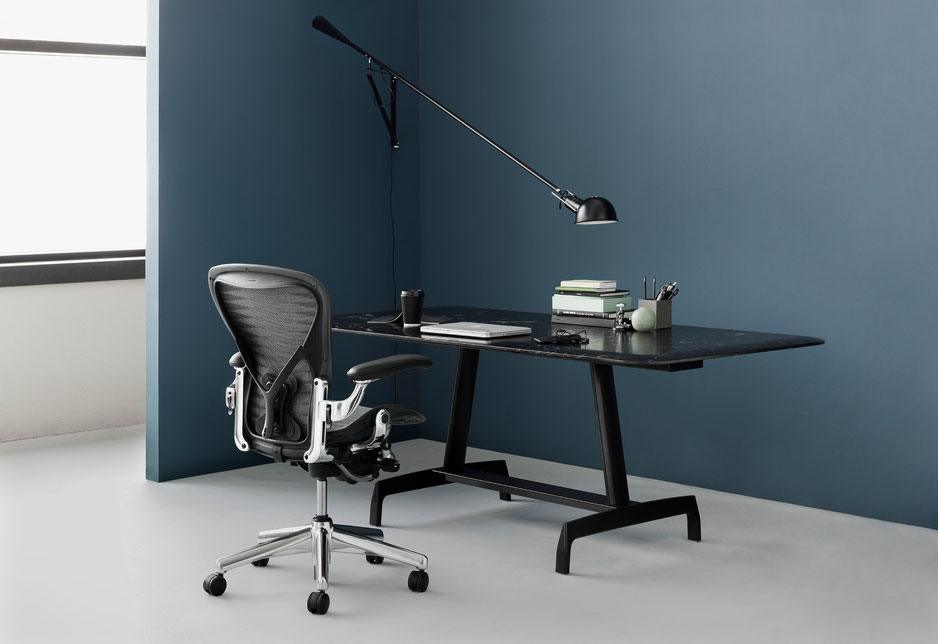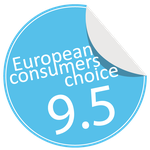 Consumers notation : Design : 9.0 - Comfort : 9.8 - Innovation : 9.8 - Global notation : 9.5

Herman Miller was a West Michigan businessman who helped his son-in-law, D.J. De Pree, buy the Michigan Star Furniture Company in 1923. De Pree had been working at the company, which opened in 1905, since he was hired in 1909 as a clerk. De Pree knew his father-in-law was a man of integrity, so he decided to rename the company after him.
By the middle of the 20th century, the name Herman Miller had become synonymous with "modern" furniture. Working with legendary designers George Nelson and Charles and Ray Eames, the company produced pieces that would become classics of industrial design.
Since then, we've collaborated with some of the most outstanding designers in the world, including Alexander Girard, Isamu Noguchi, Robert Propst, Bill Stumpf, Don Chadwick, Ayse Birsel, Studio 7.5, Yves Béhar, Doug Ball, and many talented others.
Today, in addition to our classic pieces and new designs for the home, Herman Miller is a recognized innovator in contemporary interior furnishings, solutions for healthcare environments, and related technologies and services. A publicly held company headquartered in Zeeland, Michigan, we have manufacturing facilities in the United States, China, Italy, and the United Kingdom and sales offices, dealers, licensees, and customers in over 100 countries.
Aeron chair by Herman Miller
The Aeron chair didn't end up in the Museum of Modern Art's permanent collection just because it looks cool. Although it does. Its looks are only the beginning. Aeron accommodates both the sitter and the environment. It adapts naturally to virtually every body, and it's 94% recyclable. Even if it's black, it's green.
The Redefinition of a Work Chair
Imaginative design, fast-forward ergonomics and a look so distinctive that it's probably the only office chair that people can identify by name. Adaptable to all sizes and shapes and all the motions you go through every day while seated, Aeron provides healthy comfort and balanced body support with its innovative suspension and easy-to-use adjustment controls. Work chair, side chair, and stool support all kinds of office work.
Pioneering PostureFit Innovation
A modest, but fundamental, design addition, PostureFit is part of what makes Aeron so comfortable to sit in, even for hours and hours on end. PostureFit supports the way your pelvis tilts naturally forward, so that your spine stays aligned and you avoid back pain. Want to know more? Read the PostureFit design story.
Human-Centered Design
We're serious about comfort. The high, wide, contoured back takes the pressure off your lower spine. Armrests slope slightly down in the back for the most natural and comfortable support. The "waterfall" front edge of the seat takes the pressure off your thighs, so your blood keeps circulating and you stay alert and focused. The patented Kinemat tilt mechanism lets your neck, shoulders, hips, knees, and ankles pivot naturally. The Aeron chair moves effortlessly with your whole body, as if your body were telling the chair what to do.
First Chair to Lose the Foam
Where are the cushions? A chair should conform to your contours and relieve the pressure points and heat build-up that cause the aches and pains and fatigue that people who sit all day often think are just part of the job. The Pellicle—that specially woven seat and back suspension material developed for Aeron—does what cushions can't. It conforms to your body and cradles it, keeping the pressure even across your body—and keeps you cool at the same time.
It's Got the Look
The Aeron aesthetic has been copied and copied—because, well, it's a beautiful chair. But despite its stand-out look, it fits right in, whether your office is high-tech, casual, elegant, or a room at home that doubles as a gym. Three Pellicle weaves in neutral colors and a range of finish options so that you can create the Aeron you really want.
Consumers opinions
"That office chair provides a perfect hold of the spine, incomparable support, it is the Rolls Royce of office chairs, just perfect!"
"Basic office chairs really damage your back and lumbar vertebras while midrange office chairs often provide good back support but at 30 inches from your back when you play the computer. That close fitting office chair follows provides a natural comfort."
"Quality materials and a mastered technique for a product which is as beautiful as it is functional. Herman Miller is the Dyson of the vacuum, the brand is the best in its sector, research, design and products of high quality."
"Nobody could imagine having a blur computer screen that would hurt your eyes, and yet many people are ready to have an uncomfortable office chair. Aeron by Herman Miller offers an indescribable comfort, I think we can compare the gain of comfort to the action of putting on glasses or contact lenses for the first time for someone who has a vision problem, comfort is immediate and impressive."
"The armrests, the backrest, the height, the depth are adjustable. That office chair offers a personalized and non-standardized approach. It is "tailor-made" for an incomparable quality."