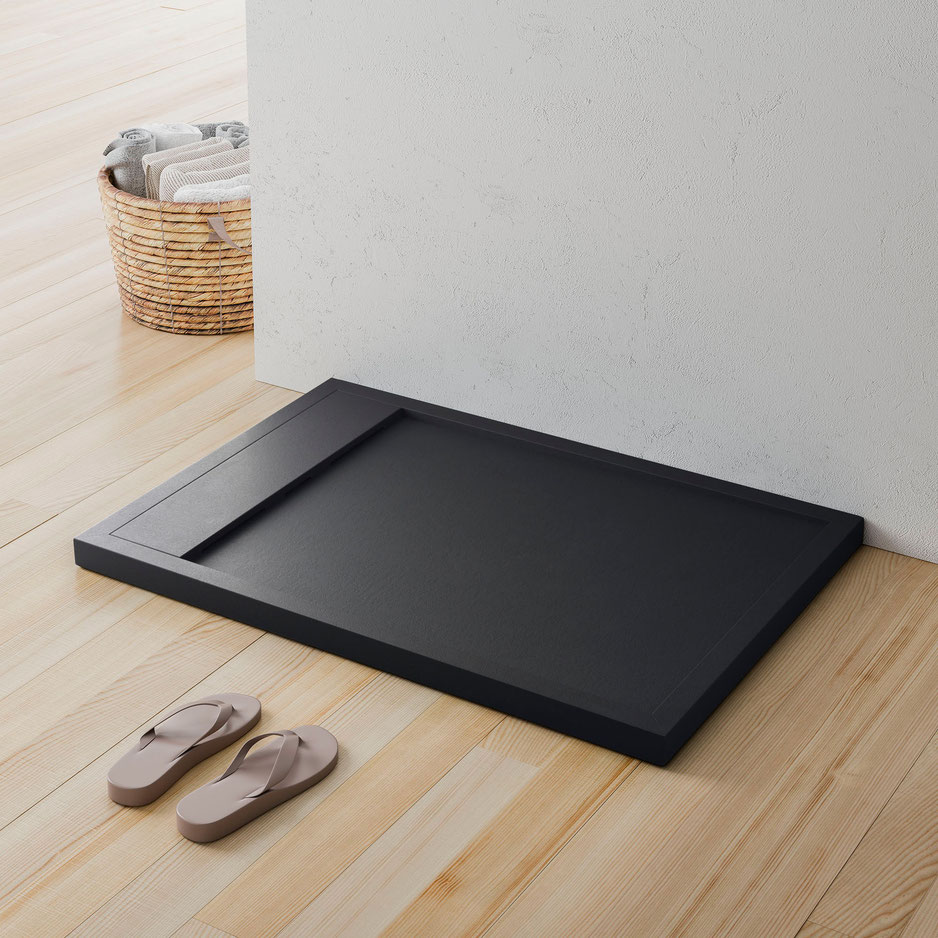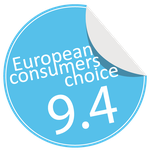 Consumers notation : Design : 9.8 - Innovation : 9.1 - Ease of use : 9.4 - Global notation : 9.4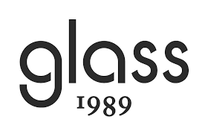 For Glass 1989, innovation and research are key factors, thanks to which the company continues to stand out on the market. 
Among the new features presented at the 2015 edition of the ISH were the shower trays, shower panels and wall covering panels in PlyLite, a composite multi-layer material offering exceptional resistance and guaranteeing superior performance. The material, coated with a polyurethane vinyl finish, is anti-UV, non-slip, anti-mould, anti-fungus coating, lightweight and easy to handle, ideal for renovation work.
RUG shower tray by Glass 1989
The RUG shower tray, with Soft-Touch finish, features a non-slip, anti-mould and anti-bacteria coating to ensure maximum safety and optimal hygiene. The tray is simple to install and can be made to measure down to the last centimetre, to satisfy the tastes and personalities of all, without neglecting the need to blend in with the specific bathroom setting. 
Shower tray in PlyLite, standing surface with Soft-Touch finish
Dimensions: ranging from 70 to 180, depth from 70 to 100 cm Optional dimensions to spec down to the last cm.
Height: 45mm
Concealed accessible drain; 
Non-slip, anti-mould, anti-fungus coating
Colours available: white, hemp, grey
Waste cover in matching finish included
Consumers opinions
"When talented designers work on an everyday product like a shower tray the result is an outstanding product. This product is perfectly realized, the material is soft, pleasant, they made a very good job"
"The era of big shower trays is definitely over when we see that companies like this one can succeed in creating such beautiful and convenient to use products"
"Every detail matters in interior design. It is useless to have the most beautiful tiles, the most beautiful wallpaper, the best furniture if your whole decor is not consistent. It is very difficult to find shower trays which are both practical and beautiful, this one combines both qualities, for sure."
"It's easy to install, easy to connect, the evacuation of water is fast, clean and safe, and the final result is really perfect."
"Glass1989 offers different colours, warmer colours, more human too. You can customize the space dedicated to the shower and the various sizes of shower from a small shower for one person to a large one perfect for lovers."