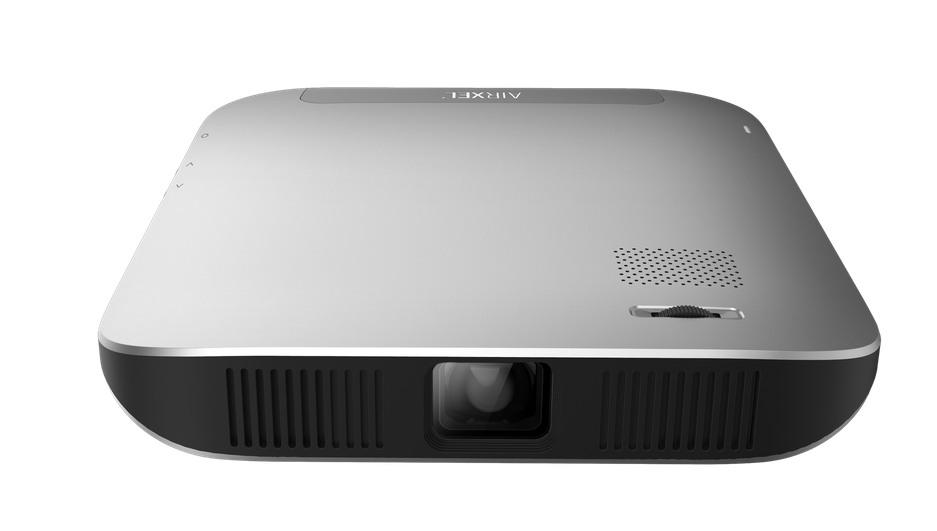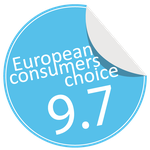 Consumers notation : Innovation : 9.5 - Design : 9.9 - Ease of use : 9.7 - Global notation : 9.7

INNOIO continuously moves and changes. We aim for technology that enables to comfortably deliver information. Human information if video, audio, hearing, touch feeling, smelling has come the method to communicate and we regarded that accomplishments of realizing this as a pleasure, still march forward to such as challenge.
Outstanding design, discerning planning INNOIO is a company that provides true satisfaction and pleasure by touching the customer minds though creative thoughts and innovative products. Through the human centered products of easy use and comfortably portability, gives the pleasure of possession and use simultaneously and continuously discovers new business models to open a new start.
New perspective, Redesign your Lifestyle and Rediscover the new perspective in meanings in everyday lives and this changes value. Not only do we pursue the satisfaction of simply using the product, but we also make the true "Quality of Life" through the rediscovery of everyday life. This is the project of INNOIO.
AIRXEL by INNOIO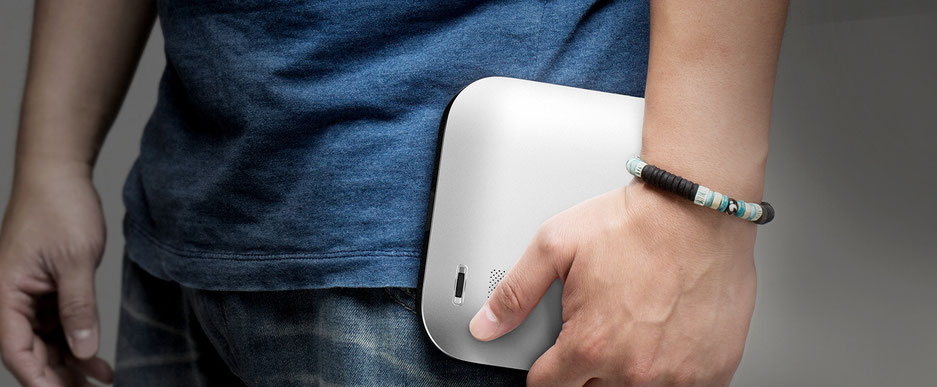 Beauty that attracts as you see more
Thickness less than a finger joint length, weighing 200g at the least. Not only is IC400B amazing and thin, but it also is powerful, durable and stable in design. You can't feel the weight and the optimized portability is this.

Easy and simple connection
If you use NFC tag certification, faster than preparing coffee, and simpler to connect through Miracasting. NFC tag is put within IC400B, it automatically is connected with smartphones through miracasting. You don't need to set beforehand.
World you can enjoy wirelessly
Any device like smartphone, tablet PC and notebook can be used at office, living room and bedroom. You don't need cables to do real-time internet surfing, video on demand, photo slides and play various multimedia contents. It is a wireless projector of a new concept that you are able to use 100 inch wide screen at the maximum.
Miracast
Miracast is a wireless technology that sends a device's video images to the other device by using Wi-Fi Direct technology. You are able to project and see the photo images and video images in your smartpohone.
Convergence of connecting various devices
The amazing convergence maximizes the connectivity of varioius media like notebooks and smartphones, needless to mention Galaxy and iphone.

Simultaneoulsy support dual band
IC400B supports simultaneous dual band 802.11a/b/g/n Miracast. When data transmitting, it means you use 2.4Ghz and 5Ghz simultaneously. Therefore, whichever broadband you use, it automatically searches for the optimized frequency width and you are able to connect to the fastest communication.

Presentation ok
Anywhere you are able to have discussion like office, meeting room, café, then you can use Smart [Beam] Art to do a touching and impressive professional presentation. It also can open various PC files with Smart & mobile device, with no use of PC.

All-in-One
You are able to enjoy lively sound without any disturbance, because you don't need to separately connect to a speaker.
Consumers opinions
"Light, elegant, powerful. This mini video projector has all the qualities of a good video projector. It is easy to use, it works with WiFi . It is perfect for meetings or commercial demonstrations. "
"The quality of the image is very good, even in bad conditions.  I used it in a tent with my I-pad, we watched a movie with my girlfriend, Just perfect !"
"Even the packaging is very beautiful, simple and uncluttered. The video projector keeps all its promises, for professional or family use it is of a  very good quality and very convenient given its small weight and dimensions."
"No need to be a geek to use it, its use is fairly intuitive and the image is perfect."
"Whether  for its   easiness of use, design and innovation, this product fills the contract, it does everything you expect from a mini projector and in addition it is beautiful."
"It fits in the inside pocket of my blazer ... I have nothing else to say, it is quite impressive !"