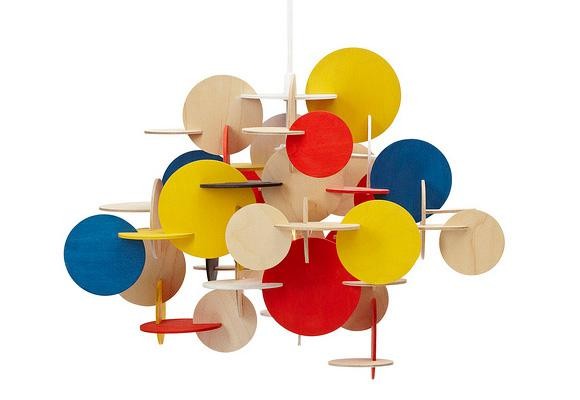 Consumers notation : Design : 9.9 - Ease of use : 9.5 - Innovation : 9.8 - Global notation : 9.7

Poul Madsen and Jan Andersen started Normann Copenhagen in 1999. Previously they had both owned and run their own companies and decided to open a design business on Strandboulevarden in Copenhagen.
The first product to be launched under the name Normann Copenhagen in 2002 was the lamp Norm 69, designed by Simon Karkow. The lamp was so named because it was designed in 1969. Subsequent additions were made to the Norm series – all named according to the year in which they were designed.
Today Normann Copenhagen offers a wide product range that contains a large number of exciting and bold designs – from rubber washing-up bowls to clay vases. The desire from the very start has been to challenge conventional thinking and make the ordinary extraordinary through good design. Words such as innovation, untypical, unexpected and different are some of the words that are often associated with Normann Copenhagen's products.
Normann Copenhagen works exclusively with external designers, including the Danish designers Ole Jensen, Claydies and Vibeke Fonnesberg Schmidt as well as international names such as Karim Rashid, Marcel Wanders, etc.
Bau Pendant - A hanging lamp with attitude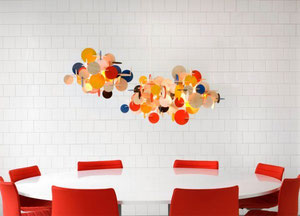 Bau is a sculptural hanging lamp designed by Vibeke Fonnesberg Schmidt, who has combined colour, composition and geometric shapes in a unique and creative design. Bau is a hanging lamp with attitude.
The design is based on interlocking geometric circles, sticking out in all directions. Bau has an immediate pattern that is broken up by the discs' colours, sizes and off-centre linkages, making the lamp living and organic in its expression.
Vibeke Fonnesberg Schmidt's designs are often based on geometric shapes, and her love for architecture is also reflected in the Bau lamp. In German, Bau means construction, and it is exactly the lamp's construction and composition that create an expression of harmonious disharmonics.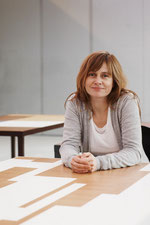 Vibeke Fonnesberg Schmidt explains: "Decoration does not need to be restricted to objects you hang on the wall, but can also form an integral part of more functional objects, such as a table or a lamp. This creates new and exciting opportunities in furnishing. When you move your position in relation to Bau, the tight geometric lines are broken. The sort of experience I want people to have is to see the Bau lamp and wonder what it looks like from the other side. It must appeal to peoples' sense of curiosity."
Bau is a decorative lamp that suits both minimalistic interiors and more daring houses. The Bau lamp is available in two different versions and the consumer puts together the lamp themselves – it is part of the idea of making a lamp that also offers playfulness.
. Material: Birch wood
. Colours: wood, red, black, blue, white and yellow
. Price: Bau pendant small: Euro 190.- | Bau pendant large: Euro 230,-
Consumers opinions
« Divine, a mix of Alexander Calder and Mondrian »
« The most beautiful lighting I have ever seen. An intelligent and perfect design"
« Quite exceptional, you won't see 100 objects like this in a lifetime »