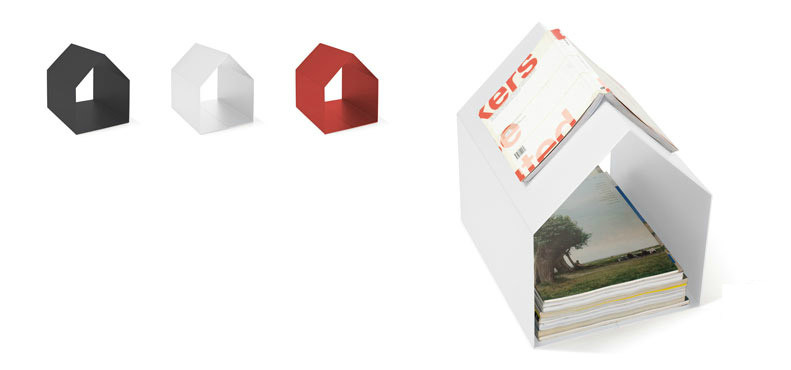 Consumers notation : Design : 9.8 - Ease of use : 9.5 - Innovation : 9.6 - Global notation : 9.6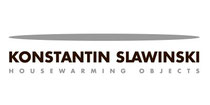 Slawinski – the origin of the company Konstantin Slawinski – was established in 1914. Manufacturing high quality heads and custom pressed units for machinery, containers, and insutrial installations Slawinski has gained profound experience in the technology and production methods of cold working.
Konstantin Slawinski transferred this expertise into the range of design products by introducing the know-hom of Slawinski into modern lifestyle accessories. Since the successful premier of the bowls at Ambiente 2003 in Frankfurt, Konstantin Slawinski launched several competitions by inviting selected designers.
Magazin
Everything under one roof. Lifestyle for the readers. Practical and ornamental. MAGAZIN is a timeless and beautiful magazine stand in shape of a house. When disturbed while reading, just lay the open magzine on the roof of the house, and you can easily pic kit up again to carry on reading, without loosing the page.
Meanwhile your other favorite magazines can be stored under the roof.
. Material : steel sheet powder coated
. Colours : black, white, red
. Dimensions : 26 x 32.5 x32 cm
. Weight : 4 kg
Consumers opinions
"It is beautiful, tall and red. I adore it"
"It is well thought-out, you leave the magazine you are in the process of reading on the roof whilst the others are quietly waiting to be taken out. It is very beautiful"
"The material is beautiful, well cut out, well painted, it forms an intelligent whole, is visually very interesting and practical; it brings together all the qualities you can expect from such an object and is at the same time a real high quality novel product"