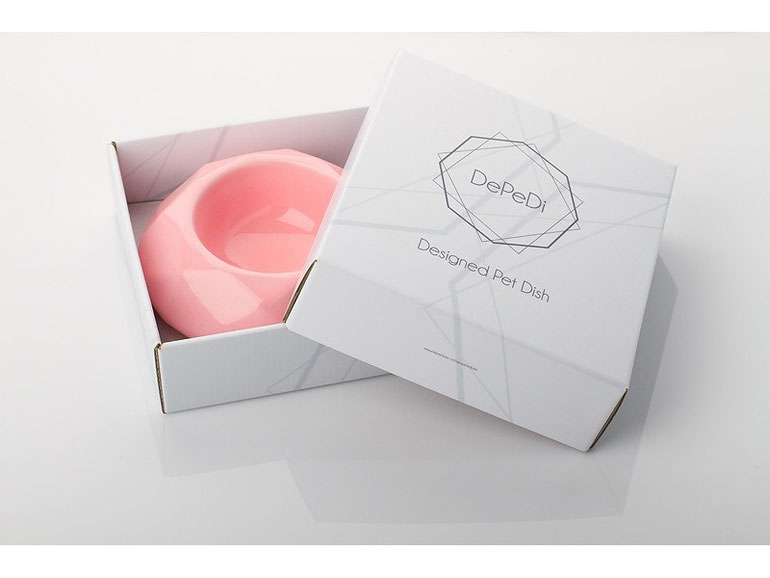 Consumers notation : Design : 9.9 - Ease of use : 9.8 - Quality : 9.5 - Global notation : 9.7

The founders of DePeDi love their four-legged friends, but they have created their products for people. People who value their homes and good design, and who know that perfection is hidden in details. The people of DePeDi follow these principles to create pet dishes with a unique design for our beautiful homes.
All products are made by talented Estonian designers and ceramic artists. DePeDi is a trademark created by Mervallous OÜ, a company based on Estonian capital.
DePeDi Diamond Pet Dish
The inspiration for the Diamond dish is a polished diamond. Similarly to a diamond, the dish is 'polished' and has a clear and rhythmical structure.
The unique design of Diamond brings some elegant glow to every interior.
Product features:
The design of the Diamond dish is functional and user-friendly, both for the pet and its owner. The weight of the dish and its rubber base prevent it from slipping. Picking the dish up from the floor and cleaning it is easy.
The principle we follow in our product development is that our products must be aesthetically pleasing and easy to use. We use ceramics that is easy to clean (and also dishwasher safe). The dishes are ceramic, which means they cannot be chewed.
The bowls have rounded bottoms, which means that picking the up from the floor and adding food or water is easy. The dishes have rubber bases, which means that they do not slip on the floor and stay firmly in their place.
It is difficult for dogs to turn them over as they are heavy and flat. These bows are particularly suitable for dogs with long ears, as the ears slide to the edges of the bowl and not into the food.
Colors : White, Ivory, Pink, Brown, Black
Sizes : 150ml, 350ml, 600ml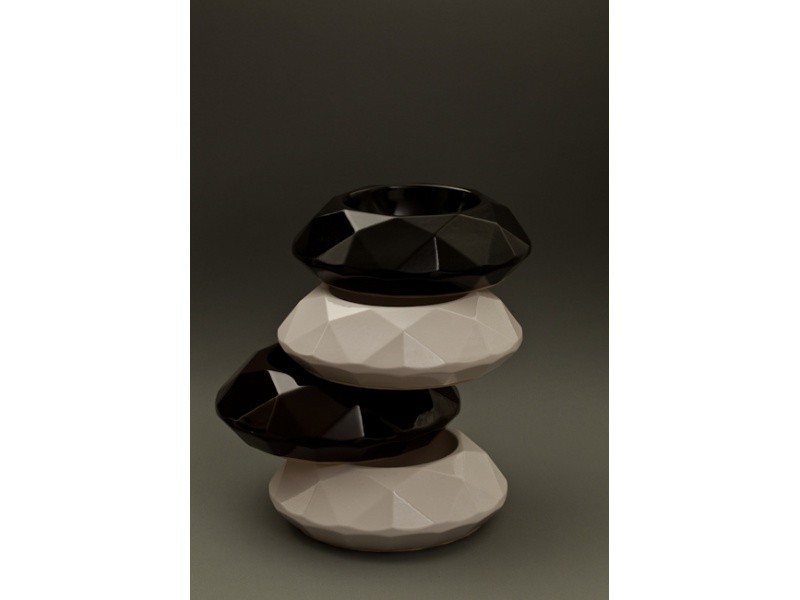 Consumers reviews
"The bowl is so cute and the materials so well chosen. Chic but not over the top and refined. You'll be bowled over !"

"I like this because it is stable and the dog does not go "walkies" all over the place driving you mad! There are even little feet so as to protect the floor. Well thought -out."

"When you take every precaution to have a nice living room or a beautiful kitchen, it can easily be spoilt by an old basket or a dog's food container which travels all over the place with the dog. Surely this designer does not only love good design but obviously he likes humans and their owners the dogs
"
"It looks great, not just a mere detail in the house. Earrings for example are not a "detail" on a woman's face and they can attract attention and enhance the woman's beauty. I'd say these bowls enhance a kitchen's beauty any day."