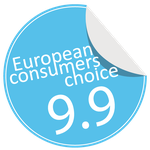 Consumers notation : Innovation : 9.9 - Ease of use : 9.8 - Design : 10 - Global notation : 9.9

Zucchetti history began in a small foundry in Valduggia (in the province of Vercelli) set up by Alfredo Zucchetti in 1929. Today the Zucchetti. Kos Group, led by the third generation, Elena and Carlo, with cousins Marco and Paolo Zucchetti, consists of 4 factories and a logistics center covering a total of 72,000 square meters, employing 400 people and producing 2 million articles every year.
Zucchetti basic values have always been innovation, design, and quality: the essential milestones that have guiding the firm throughout decades. After an early 'experimental' phase manufacturing industrial valves and fittings, in 1950 the factory was converted to produce fully chromed taps, under the leading personality of Alfredo's son, Mario, enlightened entrepreneur who leads the company for nearly fifty years. 
"Like my father Mario, I am convinced that industrial design does not just come out of the inspiration of one person. It comes from the interactive understanding of a team of people whose skills and knowledge all contribute to the formulation and implementation of the project" Elena Zucchetti, CEO and brand manager.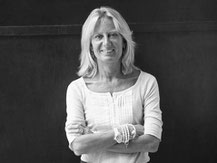 Closer 
The Revolution of Movement 
Closer is the most eclectic of Zucchetti's recent creations. Dynamic, flexible and iconic... this new showerhead reinvents the movements we associate with showering.
In Closer, Zucchetti has interpreted modern life and created a product that captures the taste and sensitivity of a public that is searching for new experiences in the bathroom, both from a sensory and functional perspective. 
"The water's space" 
Closer distances itself from the usual formal references, instead offering a truly original, creative and functional reimagining of the shower column. It recalls the aesthetics of a lamp, and embraces all the poetics inherent to the idea of balance, capable of renewing itself and changing its appearance without warning. The cylindrical counterweight ensures that the showerhead is stable in any position and at any height, and acts as a visual counterpoint within the overall composition.
The whole structure has been designed to be adjusted and extended simply and intuitively. 
It has a total of three joints, each of which has wide scope for multi-directional movement. This allows many different spatial configurations to be created, which in turn translates into an equally wide range of methods for the user to control and direct the jet of water, for a personalised bathing experience free from all restrictions.
«My aim - the designer explained - was to create an item with a broad range of uses and with almost total flexibility. The concept is simple: the name comes both from your movement towards the water, and from the water that follows you».
Closer has a linear, simple and evocative design, which with elegant reserve incorporates high-tech features, the result of the incessant research carried out by Zucchetti to ensure the company stays at the cutting edge in all areas.
It is currently available in a black finish and in chrome, and the possibility of creating coloured variants is under consideration.
Thanks to Closer, water can now dance in space... throwing off its usual shackles and becoming a free expression of our needs, providing unique wellbeing to experience every day.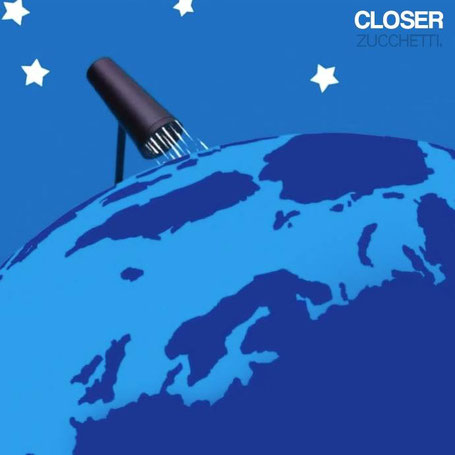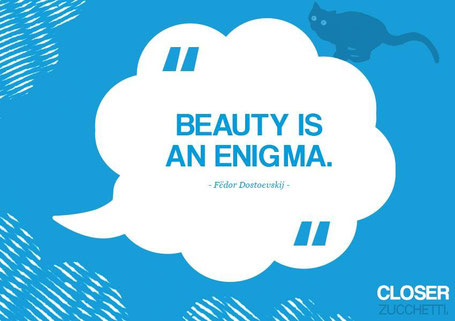 Diego Grandi 
Designer Diego Grandi's starting point was an aim to bring the normally static bathroom space to life, through an object with strong expressive potential and plenty of scope for dynamism.
"Movement was an essential concept for me right from the start, to the extent that I always imagined this piece set in the centre of the room, so that the whole environment becomes."
Consumers opinions
"This is certainly one of the greatest contributions to design during recent years. The art of design is to invent a new way of seeing things, of seeing life. This product cannot be classified in any category, it is a creation."
"There is a great deal of audacity but mostly mastery and knowledge in this innovation. It's really a masterpiece, an achievement, something different. It is both fun and awesome."
"This exquisite equilibrium  reminds me of the work of the designer Bernard Schottländer but also that of  Alexander Calder. Balance is certainly the secret of design but also of life, this item is really perfect, a marvel."
"It's really very beautiful and very comfortable to use, there is a certain gentleness  in the movement as it accompagnies you 'Closer' indeed."
"This product has a soul, the soul of a child, a genius, a designer, an artist. For me this creation is ready to enter the history of design."