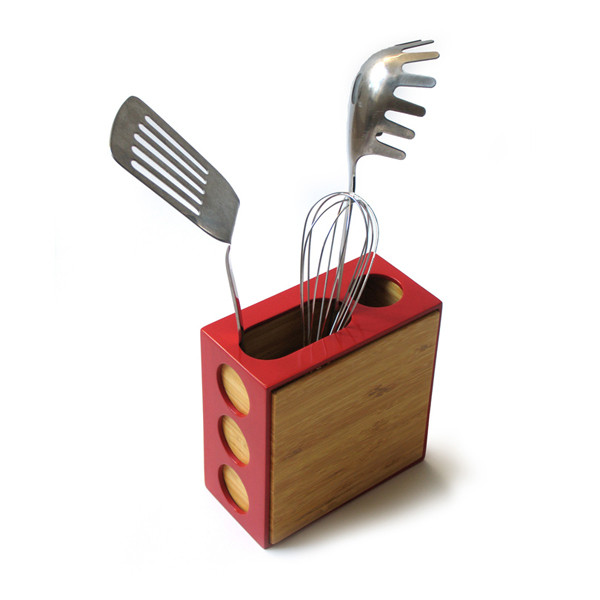 Consumers notation : Design : 9.6 - Ease of use : 9.5 - Innovation : 9.5 - Global notation : 9.5
Ekobo combines timeless contemporary design with a thoughtful, ethical way of working. They are based in France but work extremely close with several communities in Vietnam in order to produce lines of beautiful handmade home accessories derived from their material of choice, bamboo.
Why bamboo? It is an almost perfect material in terms of the environment and sustainable development. It grows rapidly and can be harvested continuously without killing the plant. It is stronger than many woods used in furniture making, and releases more oxygen into the atmosphere (30% more) than trees, while also absorbing up to 12 tons of CO2 per hectare. Bamboo is also an integral part of many cultures around the world, providing a source of food, fiber, and building materials for over 2 billion people.
Bruno Louis - Ekobo Founder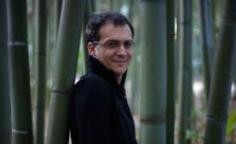 Born in Saigon, where his father worked for UNICEF, Bruno Louis embarked at a very young age to travel the world. After Vietnam, Indonesia and Algeria would become his playgrounds.
In these far way lands, he would take his first steps and make his first discoveries. This life overseas gave him a taste for adventure, but most importantly, a curiosity and respect for other people and places.
With a diploma from HEC (Hautes Etudes Commerciales) and a Masters from the LES (London School of Economics), Bruno was recruited by L'Oréal, where he marketed hugely successful scents, most notably, Anais Anais.
However, after working several years in marketing, Bruno needed a break, to reflect, to realign. He found himself on the road again. Central America to Asia, and everywhere in between.
In 2000, he came back to Paris with a suitcase full of ideas, and ideals. His plan? He defined it along the way: to create an ecological and ethical range of deco products in bamboo, a fast-growing, renewable plant. He made the acquaintance of La Bambouseraie, a bamboo park (300,000 visitors annually) and nursery in the south of France. The sons of the family enterprise naturally became his associates. Bruno then refined the concept and launched Ekobo in 2003, a line of deco products, 100% bamboo and 200% design.
With the help of designer, Boo Louis (Bruno's wife), and guest designers, they have developed a range of over 350 references in a wide palette of colours. Each season Ekobo adds 2-3 newproducts to the range.
Modulo by Ekobo
Consumers opinions :
"The design is pure, the object pleasant to touch and to look at. It's natural and creative."
"Perfect for my toothbrush and my toothpaste;  a far cry from my mickey mouse tumbler!"
"I like colours and materials, it's ecological, very beautiful, and affordable."
"I am not a Green, I am not a hippy; I am a 58 year old policeman and I like this. It is practical and beautiful, a good product that gives you value for your money."